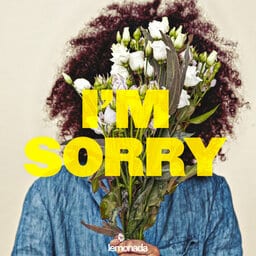 Every Facebook Apology Ever (Part 2)
Subscribe to Lemonada Premium for Bonus Content
Description
Vitus Spehar, host of the popular Under the Desk News and LA Times TikTok accounts, joins Hoja, Mohanad, and Kiki to break down all of Facebook's recent controversies. They cover Mark Zuckerberg's congressional testimonies, the Facebook Papers, and the future of the company as Meta. Plus, Mohanad says sorry to his cat and Hoja apologizes for an awkward elevator encounter on this week's Sorry Not Sorry.
Please note, I'm Sorry contains mature themes and may not be appropriate for all listeners.
Follow Under the Desk News on TikTok @underthedesknews.
You can find out more about our show @lemonadamedia on all social platforms, or follow us on Instagram @imsorry_podcast.
Need help saying sorry? Got any public apology fodder? Email us at imsorry@lemonadamedia.com or send us a DM on Instagram.
Joining Lemonada Premium is a great way to support our show and get bonus content. Subscribe today at bit.ly/lemonadapremium.
Click this link for a list of current sponsors and discount codes for this show and all Lemonada shows: http://lemonadamedia.com/sponsors/
For additional resources, information, and a transcript of the episode, visit lemonadamedia.com.
Transcript
SPEAKERS
Hoja Lopez, Vitus Spehar, Mohanad Elshieky, Kiki Monique
Kiki Monique  00:08
I'm Kiki Monique. And this is I'M SORRY, a podcast about apologies. And this week, I realized I need to make an Excel spreadsheet to keep track of the TV shows that I'm watching because I'm really losing sight of like which ones I've already been used in like a single day versus the ones that I have to like watch in real time. And it's like becoming chaos, because the ones in real time I forget, I'm watching them, they build up and then I have to bend. It's a whole thing. So I'm going to probably break out that spreadsheet real soon. This is
Mohanad Elshieky 
This is Mohanad Elshieky. And this week, I really need the weather to get its chest together like decide what is it that you want to be? Are you winter? Are you summer? Are you spring, pick something I can't take it. I can't, I really cannot take it.
Hoja Lopez
And I'm Hoja. And this week, I read a story about Mr. Goxx, who's a hamster that's dabbling in cryptocurrency and I've obsessed with him. And he's beating Warren Buffett's all of his predictions by like, 20%. And he just reminded me of the futility of economy and of the futility of stocks and how truly nobody knows what the fuck is actually happening. And it makes me feel a little bit better. And I'm just really following his life and what he's up to, you know,
Kiki Monique 
so you're saying my financial advisor is a hamster? That's who I should turn to?
Hoja Lopez 
Correct, yeah, it's pretty crazy. But he, they basically take cues from you know, when he jumps on his little hamster treadmill. And then he gets to choose, like, randomly what stocks to invest in. And he's doing very well, like better than anybody else basically.
Mohanad Elshieky 
Love it, Ratatouille, but for the stock market.
Hoja Lopez 
Well, perfect, I guess this week, we can kind of just go right into it, it is the continuation of our Facebook episode. And to kind of start it off, I do want to just touch on a few things, specifically the Facebook files. So to kind of give everybody a little bit of an overview of what that was, they're really calling it kind of the most significant body of information about how Facebook works about how their executives actually think and then how they're trying to fix some of the problems that they know that some of their systems of cause so it's definitely like, the most significant stuff on that front. So it's a bit basically is coming out of the Wall Street Journal series who kind of goes through and reviews all of the internal Facebook documents, and the documents include, like research reports, online employee discussions, and a bunch of drafts of presentations to and from senior management. So it is a wild, you know, group of documents, but overall, I guess, you know, what is your impression of the documents as you've been kind of sorting through them?
Mohanad Elshieky  03:04
I mean, I mean, the thing is, it's funny, because like, yes, it's coming out now, like all of this shit that Facebook has been doing. But like, none of it has been, you know, surprising by any means, you know, Facebook is fucked up. Facebook is doing this to like, you know, sway the election, Facebook is doing this for like, teenagers, blah, blah, blah, and all of that, or like Facebook, like fueling divide in the country. And you're like, yeah, I've seen it.
Kiki Monique 
Yeah. I mean, I feel like, you know, if you went into any major corporation, every single one of them could have their own version of the files, because let's be real, you don't get to become a millionaire by being 100%. Ethical the entire time. It's just I'm sorry, it's impossible. Right? So every corporation is going to have a trail. They just happen to be, you know, spotlighted, because they literally, are running the world at this point.
Hoja Lopez  04:02
Yeah. Like, we feel it. And there's things that we've been talking about, but it's more of like the acknowledgement of Facebook saying, oh, no, we know all these problems, and we're choosing to maybe not solve them, you know, we're choosing not to address because it basically hurts our business and hurts our growth, even though these issues are pretty egregious, and they need a solution and they're affecting 3 billion people. So just to really kind of get into it and give an overall view so when I looked down at some of what the research projects names were, they truly were insane like one of them is understanding the intersection between criminal organizations and human trafficking. It's like a like a high school college display paper where you like put the title first even though you don't know what you're gonna fucking right. And then project Daisy Launch, which is the project basically where they removed all likes, you know, where you couldn't see how many likes We're getting and it was more of a delayed response and seeing that the apple escalation, which I think is a really fun, it also sounds like crime novels.
Hoja Lopez 
And then, oh, yeah, teen girls body image, and then coordinated social harm. So those are some of the research, like titles that they have up. But yeah, I guess to kind of get into it, we can sort of go through maybe the top ones that I feel are the biggest things that we really learned from it. So the first problem that I think the Facebook files really pull up is an internal review of a secret Facebook policy known as the whitelist. So this is basically what they're saying is that for a select few members of the Facebook community, they're just not going to enforce certain policies and standards, unlike the rest of the community. So these particular people on the whitelist can basically violate, you know, Facebook standards without any consequences. And then, instead of you know, when these people do violate the terms, they don't immediately get kicked off, they go through something called a cross check, meaning that somebody is going to cross check a decision that a moderator or an AI has made about deleting a specific post. So it is like, basically saying, We're gonna hold these, I guess, quote, famous people, celebrities, politicians, to a completely different standard than everybody else.
Mohanad Elshieky  06:24
Yeah. Which sucks, because I've few months ago, I've learned that I am definitely not on that whitelist because I got banned from Facebook twice. Well, the first time I said I tweeted about, like, how they were like undecided voters and how we instead of like, you know, trying to convince them to vote, we can just beat the shit out of them. And, as a joke, you know, I don't want to harm anyone. And then Facebook, you know, banned me for like a week. And then it came back took a screenshot of it and said, Hey, I want to apologize. What I meant to say was that we should be […] of Mark Zuckerberg instead. They banned me for another month. I was like, I guess I'm not on the whitelist. Which, by the name of it, and the people on it. I think the white list is the list of you know, Mark Zuckerberg favorite white people. So it is what it is, you know?
Kiki Monique 
Well, favorite and some not favorite. I don't know, I guess when you're in the category of rich doesn't matter. It's like you might be on the right. You might be on the left. You're still […] and part of my crowd, I guess.
Mohanad Elshieky 
Yeah, exactly.
Hoja Lopez 
It's definitely like, you know, like the whole idea of the algorithm. And the whole idea of Facebook is for more people to come to the site. And so the practice of kicking off celebrities or rich people that bring people and bring attention to the sites doesn't make sense with their business practices. And so they just sort of, I like to, I have a word that I use in my real life, which is when I know something is wrong, but I continue to do it. I call it transcending. I have transcended that thing. Like yes, I understand that veganism and vegetarianism are probably the right way to go for the environment. But I have transcended that idea and continue to eat me no matter what. And to me, that's what I feel Facebook does all the time. They sort of just transcend the issue. And they're like, we know it's there. But we're just don't have to actually deal with it.
Mohanad Elshieky  08:17
Yeah. But you know, the thing is, like, all of these issues you've described are a problem with Facebook. Facebook though doesn't exist anymore. It has a new name. So the Meta, which is the new name for Facebook has not done any of the things that you're accusing Facebook. I mean, that's a different. That's Mark Zuckerberg Facebook, that's a whole other you know, the other Mark Zuckerberg will deal with it. But Mark Zuckerberg, who is the CEO of Meta hasn't done anything wrong so far. I mean, we'll give him two more days.
Kiki Monique 
Clean Slate.
Hoja Lopez 
I love the idea that it's like, you know, when like, a kid is like, 11 and they're like, I hate my name. Ashley is such a bad name. And now I'm gonna go by like, unicorn agenda, you know, and it's over like six months of their lives. We're all like, okay, you know, unicorn agenda, gotta go with what you're saying. This is Facebook. Now like, we just don't like this name anymore. I want to. We want to be disassociated from all the bullshit we've pulled off so far.
Mohanad Elshieky 
What's funny about the new name is just knowing how many people have sat together and had meetings to come up with that, you know, do it like I'm just imagining Mark Zuckerberg being like, yeah, so we want to be you know, in part of the metaverse and we want to like explore the metaverse. What should we name the company and everyone just like, the verse and someone was like, you know, for like, three hours or like three days, and someone was like, no, no, no. What if the first Meta and everyone was like holy shit? Wow. Okay. Yes. That
Kiki Monique 
You know, the naming exercise cost them millions. I know it cost them.
Mohanad Elshieky 
Oh my god.
Hoja Lopez  10:00
They probably put it into focus groups and everybody hated it. But they're like, well, they didn't hate it enough for us not to change it
Kiki Monique 
It probably took the whole retreat just to like all like center themselves. And like, there was a lot of whiteboarding and like all of it.
Hoja Lopez 
A lot of word association games and marketing department working full time for this or Mark Zuckerberg this is like it's gonna be called Meta. Thank you everyone called a full meeting just to let everybody know.
Mohanad Elshieky 
Yeah, I can't wait for like, the next time I you know, I fuck up or say something fucked up on social media or something. And people come after me. And I'm like, Well, you know, now I am Mo. No longer Mohanad. I mean, I don't know what you guys talking about? I don't know who that is. That's another person in a different you know, in a different universe. It's not me. I didn't do anything. You can't prove it.
Hoja Lopez
Yeah, I this this whole, like, change of name at the same time as a Facebook files. It keeps coming up over and over again. It just feels so disingenuous and crazy. And the video of Mark Zuckerberg, the one that you shared Kiki, where he's like, in some kind of like AI house in the middle of a lake or something. He's like, looking out of the window. He's like playing technology. He's like a kid, you know?
Kiki Monique 
They basically are saying they want us to live in a virtual world. So like, if I'm here in LA, and my parents are on the East Coast, and I can't make it home for Thanksgiving. Beyond just like FaceTime or a Zoom. I could just project my whole image sitting next to my dad on the couch watching football together with his hologram. I mean, that's the world they want to live in. It's like in theory, it seems really cool. But then it's like, Wait, hold. That's weird. And how much access do I have to give you to myself? My biometrics like to make these things happen.
Mohanad Elshieky  12:01
Absolutely. Yeah. Also, I will not cosign on anything that will give my family and easier access to me.
Hoja Lopez 
A tightly regulated relationships.
Mohanad Elshieky 
Imagine if whenever my dad wanted to hang out, he would just show up. No. Absolutely not, cancel that, right now. I mean, I don't like, do you think there's anything Facebook can do at this point to make up or like any of their like, fuck ups.
Hoja Lopez 
You know, the more that I've gone into, through all of this, it really feels like it's gonna have to be regulated. Like, it's gonna have to be the government that comes in and says, we need to break this into different pieces. You can't just absorb more and more companies offer more and more services and have no oversight. I don't think that Facebook is going to do it.
Mohanad Elshieky 
Yeah, I don't think so. They don't give a fuck really. They've seen how much you can get away with. But I don't know, honestly, I'm, I'm at this point. I'm just worried that they'll just absorb the government.
Kiki Monique 
Yeah, I feel like Facebook is sort of a runaway train. Like I equate it to almost like climate change, like, have we crossed the point of no return? And it's like, it's just gonna end up playing out the way it plays out?
Hoja Lopez 
Yeah, I think that that's the case with a lot of things right now. Or at least that's what it feels like. And so, especially because the idea of change would take all of us voting in specific ways, holding our representatives accountable consistently, while also surviving and trying to make enough money to live our fucking lives. It's like overwhelming, you know, and in that feeling of being overwhelmed, it can be really difficult to envision a world where, you know, Facebook gets held accountable.
Mohanad Elshieky 
It won't, we'll see. We'll see what happens.
Kiki Monique 
And like, obviously, you know, we can talk about it at this level, but I'm really excited that today, we invited Vitus Spehar, who is the host of under the desk news on TikTok, where they have over 1.6 million subscribers and they also now are the hosts of the LA Times TikTok account, breaking down news into really bite sized pieces so we can understand. So we spoke with V last week about all of Facebook's recent controversies, the congressional hearings, the outage the whistleblower and more when we come back, we'll talk with Vitus Spehar.
Kiki Monique  14:53
So V, I have been following you for a while on TikTok and you know, for people who are aren't yet following you, which they need to do immediately. Under The Desk News, you have like a million and a half followers, so it's not like it grew so fast. And what I love, obviously, is I have a super short attention span, especially when it comes to news. And I also when things are just above my head, I feel like above my paygrade, I just need them explained to me in very simple, very direct language. And that is exactly what Under The Desk News does. It's like 60 second. Here you go. This is what you need to know today of everything happening in the world. First of all, how did you start under the desk like you are literally under your desk giving news. How did that start?
Vitus Spehar 
So I also come from that same world where I have a difficult time, if something goes on for too long, I've already moved on in my mind to thinking about like what happens next or what that means. So the whole premise of under the desk was really to just get to what happened for folks. And a lot of people will ask me like, oh, you must read so much you must love reading. And I don't actually love reading. So I too am looking for those key features throughout the article that are like, going to make the most sense. Getting under the desk came from a place of not feeling totally confident above the desk. I think you look at journalists, and you look at reporters, and they're always so buttoned up. And they always seem so self-assured. And I didn't have that same kind of confidence. But I wanted to talk to people. So I was like, well, we'll just create this safe little universe where we're under the desk. It's almost like a secret where we can kind of just talk about things really clearly. And then we can go above the desk. And we can talk about what that means or how we feel about it or at our bias elsewhere. But down here, we could just kind of like talk privately and openly and factually about just what's happening.
Kiki Monique  16:48
I love that. And it's like it seems so obvious above the desk versus under the desk. And I love that. Which is why I felt like you were going to be the perfect person to get into this Facebook saga. Now, you had sent over this amazing sort of doc really explaining like, what is a hearing? And I think that listeners really need to understand that too. Because I don't know why Mark Zuckerberg is in front of I don't even know if they were in front of Congress, Senate. I didn't even understand any of that. So can you just explain a little of the background of why Facebook, why Mark Zuckerberg is in front of lawmakers?
Vitus Spehar 
Sure. So I want to start by saying I worked in DC and on the Hill for a number of years. And people will think that that means you worked like with Congress, I was a caterer. And there is no more powerful position in DC than as the food and beverage person, right? So I was the event planner, caterer did major corporate political event planning, and we were always kind of like in the room before people were going out to do what they were going to do. And this gave me a unique perspective of what actually things mean, right? Because I could see them and nobody thinks the caterer is listening, right? Nobody thinks we know anything about anything. So they're speaking quite honestly about well, I've got this person that I need to, you know, answer to, and this and that, and I've got this law coming up. So we're gonna position it like this. And through years of listening to those conversations in those backrooms, I started to realize that like, what you're seeing has a much greater implication. It's like any kind of plotline or story, they're showing you one piece here that later is going to be the twist, right? That makes the movie a bestseller. So that's kind of the perspective that I take when doing these two is understanding that side of things.
Vitus Spehar  18:27
Now, when you hear something like Mark Zuckerberg is being called to testify in front of Congress, you're like, okay, testify. Is that like a court thing? No, a lot of the words in politics are lent from words and like legal proceedings, but they're different. So a congressional hearing is just a meeting of a session of the Senate, the house, a joint or a special committee, so you could get called just to the Senate. If it's an issue that affects the state because the Senate speaks for the state, the house is the voice of the people. So if this issue affects people, then it's going to go to the house. There's joint where it's a such a universal problem, like the issues of Facebook, where it's affecting both the operations of the state and the lives of the people, or there could be a special committee. So examples of some special committees of the past or like, there was a Special Committee on Un-American Activities authorized to investigate Nazi propaganda in the 1930s. Right, that would be a special committee. But then there's also like that special committees handled like climate crisis, aging, narcotics, all kinds of stuff. This particular hearing is a joint hearing, which means that Congress believes this issue of how Facebook is running their business is affecting the state operations and sovereignty and the people.
Hoja Lopez 
I mean, that makes sense, like 3 billion people use Facebook and that's 1/3 of humanity. So it makes sense. Everybody's gathered up together in one room being like, what the hell is happening?
Vitus Spehar 
Yep. And we can think of Congress sometimes we're like, oh, well, they're making laws. They're making laws, but they're also governing the activities and especially the financial interests of the nation, so they need to do these investigations constantly on like, big things, little things, stuff they're confused about.
Kiki Monique  20:07
So, Frances Haugen, Frances Haugen was, I guess, a product manager for Facebook. And I think it was like October 3, release, becomes a whistleblower and filed a complaint with the FCC and goes on 60 minutes and basically reveals that Facebook isn't doing, they're basically not doing things in the best interest of the public. They're not telling their investors the truth about a lot of things. Now, in the simplest way, what did Francis reveal that the people need to know that they need to understand like why she's whistleblowing?
Vitus Spehar 
So she was the former Facebook Product Manager for civic misinformation. And she told them that Facebook was consistently putting its own profits over users health and safety, which was largely a result of the algorithms design that steers users towards high engagement posts, that in some cases may be harmful. So Facebook had, and I'm just speaking from what I know, I'm not a representative of Facebook, or can speak to exactly their situation. But my read on it is, they were a business. First and foremost, of course, shareholders, and we're making selections that were more based on scaling their business, growing their business than they were necessarily on the socio-economic impact of that scale. Before the election, in 2020, they had put in a whole bunch of safeguards to make sure that, you know, they wouldn't be wrapped up in a lot of things that might not be so great. As soon as the election was over, they stopped doing that. And they cut those misinformation channels and the labor that was behind monitoring, essentially Facebook for disinformation for issues. And that's what she was complaining about. Now, her department was one of those ones that was cut, and she got reassigned, because it was, you know, they were like, okay, we made it through the election, thinking that it was going to be over at that point that this like threat of there being all this political unrest was over. Of course, that didn't happen. And we continue to see a lot of issues through social media channels, where people are able to kind of like group up and develop some mob thinking on any topic. And so she stopped short of accusing the top executives of intentionally creating a harmful product, but said ultimately, that CEO Mark Zuckerberg had to be held responsible for the impact his business had on American society.
Kiki Monique  22:34
And essentially, a lot of this, you know, Mark, and Facebook, and all of these social media companies are protected by this section 230, which I feel like, you know, everyone here, section 230, section 230. And we know all it means is people can say what they want on these platforms, and the companies are not responsible for what is being said.
Vitus Spehar 
Yes, often credited as the 16 words that started that really started the internet. It's section 230 refers to the section of title 47 of the United States Code enacted as part of the US Communications in Decency Act. So that act originated in 1934. And y'all know what was going on in 1934. What might not we want to be spreading this information about. And then in, that became the Telecommunications Act of 1996, which is really when the internet started to go from just like, you know, dial up can kind of play Snake on the computer to like, oh, we have chat rooms and ways to connect with people. So under this section, platforms can choose to moderate some of their content without being liable for all of it. And it's basically how social media can exist. So that's how Twitter can say, hey, this is against our content violation. This is a content violation. Or Facebook can say we moderate this type of content, but we're not responsible to all content. It allows social media companies to be treated as distributors instead of as publishers.
Kiki Monique 
So, you know, Facebook is essentially, you know, possibly spreading harmful information, you know, Frances Haugen, whistle blows on October 3, and then suddenly, there's this Facebook outage on October 4, which happens to also coincide with the day an article comes out where Facebook says, we are no longer apologizing for things we've spent all of these all of this time apologizing, and we're not going to apologize anymore. One, you know, I know that there's conspiracy theories about like, did this outage happen because of this whistleblower? I mean, obviously, that can never be proven. But I do think it's pretty interesting. They're just like, let's just shut it down.
Vitus Spehar  24:38
So what was so surprising, and I had posted about this pretty quickly, just like the facts of what we're coming out who was testifying what they were saying, just the facts of what was being said. And I was surprised that I had so many comments, and I can tell sometimes if this has come from another biased resource, when the comments are exactly the same. So some of the conspiracy theory rays that were posted to my Tiktok just saying, hey, this woman is testifying. This is what she's saying. And this is what Mark is saying back were that the purpose was to further silence conservatives, and that she was a plant by the Democrats and was being represented in protected by Jen Psaki's. Law Firm, the press secretary's law firm. She hasn't worked for several, several years. And I was like, oh, okay, so somebody had to put that together because that was not true. The second one was Christians are under attack. This is a false flag to pass laws that would permit freedom of speech online, including your ability to worship. And you can see in there why that would be concerning to someone if they were to believe that statement from a source that they trust. And also, now we're not talking about Facebook anymore. Now we're talking about your ability to practice your religion and spread your religion. That's a whole other threat, right? And then it was a big distraction from the vaccine mandate, they were gonna put the vaccine in your food and the water supply, that's not gonna happen. We got what about Twitter, the Taliban has an official Twitter but not Trump or Haugen is part of the team who censored Hunter Biden during the 2020 election. And this is a stunt to further protect him from something else he was doing. So conspiracy theories really clouded a lot of the meat of the facts of what was happening, because other people were able to use this as a lever to push their own agenda on something that they're afraid of happening online.
Kiki Monique  26:17
Wow.
Hoja Lopez 
It's so interesting, because both sides seem to have a like skin in the game, but they can't see each other's point of view, it's like they want the same thing they want to, I wouldn't say take Facebook down, but they want to regulate Facebook for their own, like whatever they feel, you know, their interests anyway. So I do understand that Facebook is in this kind of central point where they are kind of vying or sort of trying to get positive feedback from both sides. And I mean, that seems like a pretty difficult position to be in. But definitely, these conspiracy theories are insane, and also probably being shared on Facebook, you guys.
Vitus Spehar 
Yeah, you know, and it's interesting, because it's human behavior, right? Humans want to connect in this way. They want to tell stories; they want to share information they think is relevant. And especially in a world where we've gotten so used to being able to say whatever we think, whenever we want, and have it potentially connected to millions and millions of people, you lose the distinction between positive and negative attention sometimes. And you start to see these folks who get attention for a certain post, right? In a certain way of speaking. And then they really stick to that because it feels good to be validated and recognized. And the danger with Facebook and social media platforms is when you wanted to speak before, you had several layers of editors and lawyers that had to make sure that this information was like worthy of the public. And now we've just so used to the fact that we can just say whatever we want whenever we want to. And it's our opinion, even if it's being presented as facts, even if you're presenting yourself as an expert, and you're not. It's an issue that's now they coined a term for it. It's called Truth Decay, it's not necessarily untrue. It's just sort of like a slightly decayed version of the truth.
Kiki Monique  28:26
This outage happens, it's down six hours, you know, Mark comes out. And you know, it's just the topology of like, you know, because people were disrupted. I mean, this just isn't Facebook. I mean, now we realize how large Facebook is. It has affected WhatsApp, it's affected like all of these businesses around the world who rely on this tool to make money to communicate, to get information out. So he issues an apology to all the people in businesses around the world who depend on this, we're sorry for the inconvenience caused by today's outage across the platform. We've been working as hard as we can to restore access, you know, and they were really explaining also like the reasons behind it, but again, that stuff was over my head. And I felt like the guy who's writing the code is not the one I want to explain him how the code got disrupted, because then I start thinking like, you know, so the fact that they, that article comes out saying that they're no longer issuing apologies, and then have to turn around that same day and issue an apology. I mean, what do you think about that?
Vitus Spehar
So that's really taking a page from the political playbook because there used to be a feeling that the President never apologizes, right? Because then you're admitting fault. As soon as you apologize, you admit fault. And I think that in some ways, some companies have taken on this type of like, I don't remember if it was JFK, or who it was back in the day that said the president never apologizes. But they had this idea that if they don't apologize, then they don't have to take responsibility. And because the new cycle is so quick, people will move on to something rather quickly. So to apologize goes on record to admit fault, and then that comes with lawsuits and that comes up accountability. And we don't want that, of course, so they don't apologize. So Washington has wanted to break up Facebook forever, but they won't, because Facebook is a huge contributor to political campaigns, and arguably the largest platform for campaigning. So in many ways Congress is in their pocket. So instead, what you see in this is where it starts to get confusing. And they'll tout out like, you know, the code guy, right, like you don't really actually know or care what happened to the code. We care, like, what happened to business, what happened to people what happened to our ability to communicate. So instead, we now will see politicians attack the algorithm under the guise of protecting young girls from body image issues, or radicalization of Americans to fascist propaganda. It's a perfect way to kind of like butter, your toast in the morning without losing your lunch money come midterm elections.
Mohanad Elshieky  30:47
Yeah, no, I think that's yeah, I think also, it's very interesting, like, other than, like, the contributions that you just mentioned, because you have a lot of like, people who are like, invested in Facebook, you know, like, they have stocks and stuff like that. So I mean, obviously, like, no one can answer that. But like, from your point of view, what do you think? How do you think that, you know, eventually, like, affects the whole like breakup of Facebook? Like, is it? I mean, is something real is ever going to happen with all of these people who are like, you know, have money on the table, like on both parties? This is like not senators from one side of the alley just from everywhere.
Vitus Spehar
Yeah, this isn't partisan. And this isn't even exclusive to politics. Of course, like, this is exclusive to all content creators, all people who use this platform as a way to like, monetize either their lifestyle, their business, their product, etc. So the rules changed for Congress in 2012, and who they could accept money from, how much they could accept from could corporations donate directly to candidates, it was very different since 2012. And we normalize that, right? So it's been going on for so long, and it's been fine. So we're gonna keep doing it. But of the 12-person Subcommittee on consumer protection, product safety and data security, 11 of them had received money from Facebook, and this is a bipartisan committee. So it's split, you know, Republican, Democrat. And the, the tricky part in there, and this is where I'm gonna go back to being the caterer for a minute is, Facebook has only donated $190,000, which is a very small amount of money, when you think of how many people are in Congress and you know, get money from them very small. But Facebook is extremely invested in producing major events, fundraisers and cocktail parties for both the DNC and RNC, they're very involved in, you know, hosting Lunch and Learns for senators here in there, there's a lot of business that happens in the butler's pantry. That's not the stuff that you see out there. So when folks say, oh, well, they contribute to Congress, but it's only it's less than $200,000. That's nothing to these people. They're not looking at the other list, which is the recipient of folks in Congress, and we're talking about politics right now, but who are invested in Facebook IPO as well, so their shareholders in this whole situation. And again, it's Democrats and Republicans, there's one member of Congress who has almost a million dollars, it's estimated between $1 and $5 million in stock and Facebook. Now that person's not on the committee that's holding Facebook accountable right now. But she has colleagues with those folks, you know, so it gets tricky.
Kiki Monique  33:14
Yeah. I mean, that just seems like a major conflict of interest. I mean, you can't even apply for a contest for like a television station, if your uncle's wife worked there, you know, like this committee be making overseeing this whole, you know, hearing, it seems completely unreasonable.
Hoja Lopez
Yeah, definitely is in line with how we regulate corporations here in the country. And that is what Facebook is, it's just a corporation that we have a more intimate and day to day knowledge of. So it feels different, but it's more of the same. And I think the thing with these papers in this whistleblower in general is that the documents ultimately show that Facebook has identified the ill effects of the platform that they know what it is. And then that time and time again, despite congressional hearings, the pledges that they make, the 1000s of media exposé, they're not fixing it. And I think that's another thing that how John says over and over again, it's like, they will not do it unless you regulate them. And so for me, the idea now of what does the world look like with Facebook regulated might be the next thing for me. It's like, what would it actually mean, just in your opinion, and to be what would it look like for Facebook to be regulated? Is it that they open up the books, you know, and that they really have to show the research started off because they have, you know, a part of the Facebook files is not just research documents, it's like training videos, slide deck presentations. I mean, it truly is like a massive amount of data that they can choose just not to share with Congress. So what do you guys think in terms of like, what Congress could ask of Facebook, that might feasibly happen?
Mohanad Elshieky  34:56
I mean, my main thing is like back to the you know, the stocks and the donations and all of that is it's not about like, whether they know when they have all the recent like Facebook can tomorrow, just give them everything they want. And it's whether they want to act on it or not. Or they can like look at me like, well, I mean, technically, this is not really harming anyone or just kind of like deleting what the harm of it. So, I mean, not to sound, you know, like, oh, nothing is gonna change, nothing's gonna happen. But I feel like as long as we let lawmakers like, hold, like individual stocks and be invested in like corporations and companies, I don't think much is really going to change because like, I feel like what needs to be regulated first is Congress, and then Congress can regulate other corporations as well.
Vitus Spehar
Yeah, you're exactly correct there. And I think if we look at the evolution of what it costs to run for office at this point, it was supposed to be you know, anybody could be president, was the thing before, like I grew up in the 80s. That was the whole situation. The cost of running a campaign is so astronomical right now that people are leading their campaigns by saying, I've raised $5 million. And this person's only raised three, I hear that more than I hear what the agenda is. And I think that's very unusual. And something that we should keep in mind when we're asking the question, who is going to be the one to regulate Facebook, when these are the same folks who are oftentimes talking about how much money they've raised. And they've done it through this channel? Not exclusively, but certainly as a platform and similar to other social medias. So I think what we can look at is, well, what were they willing to regulate in the past to see what realistically we can expect them to regulate now? And if you go back to the committee, the chairman of this committee is Richard Blumenthal. He's the Democrat from Connecticut, one of the richest members of Congress. Former Yale grad, former attorney general of Connecticut really knows the laws inside and out classmates with Bill and Hillary Clinton. Also Clarence Thomas, it is a very small world on the hill.
Vitus Spehar  36:49
Yeah, my favorite thing about Blumenthal's he ran against Linda McMahon, the wife of WWE owner, Vince McMahon for his seat in 2010. Yes, she went on to be the labor secretary. I mean, if you ever have the opportunity to go to a cocktail party on the hill, you will be just social shocked by how many people know each other within that room. Going back to Blumenthal, in 2006, he sued Myspace for allowing registered sex offenders to create profiles that at least six times resulted in the assault of someone they had met online. He sued Craigslist for erotic and missed connections. And in 2008, he made Facebook commit to dozens of safeguards, including finding better ways to verify user age, banning convicted sex offenders and limiting the ability for older users to search for members under 18, which are all that all sounds great, right? Yeah. So those are the things that they're going to be willing to legislate, Congress is not going to be willing to legislate anything that could even slightly possibly be perceived as regulating free speech. Because the First Amendment folks are just gonna go absolutely ham, it will just will not happen. And in some cases, rightfully so, right, we should be fighting for our Bill of Rights. So the only regulatory laws that have ever been passed on the internet are ones that Save the Children regulate morality to fit Christian doctrine de-platform sex workers a reduced freedom of speech and expression for people under 18. And I think that's truly those four places are the only place you'll see any kind of controls being put in.
Kiki Monique  38:18
So it just feels like a lot of money being spent for what feels like a charade. Like, you want to put in certain things that will make us feel good, because they're all things that Yeah, we don't want those things happening. But it's not like the core of like what we need to address.
Hoja Lopez 
Yeah, it's like a bunch of band aids on a big shark bite kind of.
Vitus Spehar 
Well, it's a bunch of great fodder for campaigning Right. Like I sponsored the bill that stopped sex offenders from being able to make social media accounts. That's incredible. That's awesome. That's fantastic. Did that fix the financial, you know, crimes that are happening? Did that fix the algorithm did that fix, you know, the potential cocktail party deals that are happening? No.
Kiki Monique
Now, I mean, since you know, Facebook probably ultimately knows, they don't really have to make they don't have to do anything. They're the ones that are like, you know, in charge, and they know it. So they've decided now focus their efforts on rebranding, because that is like of the utmost importance right now. You know, I don't what is the metaverse because my understanding is like Mark Zuckerberg, who says that we are not going to just be a social media platform. We are going to rebrand and we're going to be a metaverse. What does that mean?
Vitus Spehar 
So you see this with billionaires, I think more this year than we have in the past the idea of creating a utopian society that exists outside the realm of reality like Mark Laurie wants to do the utopia in Arizona, right, the billionaire behind Walmart. And instead of fixing the problem we have, it's easier to just start a new world, right? Like we could just close this universe and open another one and we're going to do better this time. So I think that's more what he's selling is this idea of a global utopia in which everyone has equal access to everything and everything is beautiful, and no one is hungry and everyone can be seen invalidated in their own special rainbow. And that sounds awesome. I want to go there. That sounds great. But is it something they can actually do I think, no, I think you're in another situation where folks have found that their platform can be weaponized and in finding that they also know how to weaponize it for their own good, right. So Mark Zuckerberg is not a victim of his platform, he has an utmost control of how to leverage it to say, well look at all of these angry people who are never going to vote for you, again, because you're trying to moderate their content. And this is their beliefs, this is their religion, this is who they trust, you know, and all of that kind of stuff so
Hoja Lopez  40:45
The way that it's invaded to it, to me, what I think of is sustainability, it reminds me of like the fossil fuels industry, it's like, we're hurtling towards like some unknown cliff that is not really tangible, that we don't even know the larger implications of it, because they're so beyond our day to day lives. And it's not something that we're really going to know how it affects, you know, humanity in the future of how we relate to each other. But I do have a feeling that it's going to be one of those things that cataclysmic things have to happen in order for things to change sometimes. And I think the sustainability piece is what we continue to miss. And I mean, for Facebook, they have created this algorithm that started in the university, you know, so it's like this very small thing. And I think that the intention wasn't for it to be this massive, they've just sort of patched things on over and over and over again. And I think it requires a major, a major overhaul of what they're like, what the what the main goal is, and usually this is, I think, kind of the last piece of it is, usually when things get that big, government regulates it, we nationalize it, it becomes a utility, it turns into something that we have more control over. But the aggregate pieces of Facebook, the freedom of speech, the fact that it's a marketplace, businesses, it creates a universe so large that I think it's just, it's become its own thing at this point.
Vitus Spehar  42:13
I think it's an interesting point you make that it is a utility, and in other countries, especially it is and in certain communities in this country as well, it is I mean, you have Facebook, that's the internet, right for a lot of folks. And you have WhatsApp, which is the primary way of connecting, you know, overseas for a lot of folks. And when that went down, I mean, imagine your cell phone completely cutting out, that's what it was like for folks. And that's extremely dangerous. And it is a utility. And if you're going to be, you know, essentially transitioning from judging if girls are hot or not, if Harvard I mean, I graduated undergrad in 2004. Facebook came out to my college in 2005, when I was in grad school, and I remember how people were crazy about it, they were like trying to use their old edu emails to get it because there's a scarcity and excitement about it. And my school made it mandatory that you sign up for it because they weren't going to hand out the print books anymore. And so you know, when you start with that kind of world, that you became a mandatory utility to the universities, you had that in your mind as you're going along. And if your key metric is account growth, just to have more people volume for volume sake, then yeah, you're going to deprioritize some of the other things that would have made it potentially a more sound more safe, or more exciting or interesting endeavor. I mean, the Facebook user experience is not for being billions of dollar company. It's a pretty simple UX. Like it's not like it's got crazy, awesome features on it, where you're like seeing incredible graphics, like gaming or anything, it's pretty simple. So it's clear where they did what they said they were going to do, right, they were going to put a Facebook account in every home. And they did. And so we have to hear that and say, Okay, well now at this point, what does this mean for competing with essentially governments with utilities with just the way that we want to see society progress to have it so centralized to a platform that we don't have control over and that at any time can be taken away and completely disrupt the social order of things.
Kiki Monique  44:03
Well, thank you V. So much for joining us. This was really informative. I actually feel like I can go to a bar now and have a conversation with someone about Facebook and feel super smart. So thank you for that.
Vitus Spehar
That is high praise. That's what I hope for. That's great. Yeah, keep talking about it. Keep like, you know, figuring it out.
Mohanad Elshieky 
out. Okay, so now it's time for my favorite segment every week, which is sorry, not sorry, where we you know, apologize to someone or have someone apologize does whichever way you like it. So let's start with Kiki. What's happening this week?
Kiki Monique 
you know, I've been doling out more apologies than I normally do. So this week, I want an apology. Okay. I unlocked a memory recently. You know, when I was living in New York, you know, I was trying to be a voiceover artist. And my friend hooked me up with this job. And I go and I'm basically auditioning for this job, and, you know, spend like an hour just like recording re-recording. And then we finish and we leave, and we're both headed to the subway, we're both getting on the same subway, and we're going opposite directions, but we go through the same entrance. So when we get to the bottom of the stairs, you know, we're saying our goodbyes, and the woman has my audition CD, it was on a CD at that time in her hand, and she just throws it in the trash in my face. And then was like, bye. And I was like, you know, look, I know I may not be my voice may not work for everyone. But you could have at least waited until I went the other way and not wasn't looking before you just trashed it in my face.
Mohanad Elshieky 
So I still live in New York. Do you have the name of the person and their location?
Hoja Lopez 
Play a series of humiliating pranks on them?
Mohanad Elshieky 
Yeah, I can go check in on them.
Kiki Monique 
I you know, I'm sure I still have their contact information in my Gmail. So I will search and I will send that to you.
Mohanad Elshieky  46:08
I don't like that. Hoja, do you have something worse?
Hoja Lopez 
No, I mean, worse is a great way of putting it. I would like to apologize for, I guess, a misunderstanding that happened with somebody at the theater that I that I work out. We were both getting on the elevator of the theater. And I realized that they were trying to get in and I said like, oh, okay, I'm going up, which obviously, they know, we're on the bottom floor, there is no other. There's no other way to go. But they misunderstood something that I said and asked them basically thinking that I asked them not to get on the elevator to just let me ride the elevator by myself. And so they then proceeded to tell a couple of people that I asked them not to get on the elevator with me. And I just want to say, not the case. Get on in the elevator guy. No problem. Come on in. But apparently I'm just getting a reputation, that improv community that I like to ride elevators by myself and will ask you not to get on with me.
Mohanad Elshieky 
I mean, it is true. You do have a history of that. When we met in LA, Hoja kick me and kick you out of an elevator. You want it to be there alone. So I mean, apology accepted, I guess.
Hoja Lopez 
I have one person to come up to me be like, What are you doing there that you have to do it by yourself?
Kiki Monique 
I mean, I think elevator encounters in general are just always so awkward. It's like who do you ask someone? Do I push their button for them? Is that too presumptuous? Because they might think I want to know where they live. It's like it's always awkward in elevator. So actually, you know what, I want a reputation where people think I want the elevator to myself, because I would prefer it.
Mohanad Elshieky  48:03
I mean, during the pandemic that was easy to do, you know, cuz you can look at people and be like, you a disease person. Like you don't need to come in with me. Well, this week, I would love to apologize to one of my cats. Because I've put him through a lot on the weekend. You know, he's been like, throwing up a lot.
Kiki Monique 
Cat behavior.
Hoja Lopez 
They love to do that.
Mohanad Elshieky 
And I mean, I'm not gonna ask for an apology for the throwing up. Even though the other day he got on the top of one of the seats, made eye contact with me and threw up all over the seat. Oh, wow. Which seemed intentional, but whatever.
Hoja Lopez 
That's like, bad boy hot behavior.
Mohanad Elshieky 
But we took him to the vet. And literally, I've heard new sounds there that he's never made before. He was so upset. So fucking upset. And we also like, trimmed his like, you know, nails, because he's very aggressive. And, and now it's so funny cuz like now he's trying to scratch me and it was like, almost nothing. And it's just so funny. And I'm like, oh, wow, look at that. Look who fell out of out of grace. Amazing. Who has the power now? It's me. I'll scratch you. But yeah, and maybe I'm apologizing to him because apparently the reason he was throwing up he's fine. He's okay. The food we've been giving the cats as the doctor has described it was the McDonald's of cat food. It's very tasty but not good. Was I buying it because it was the cheapest option, maybe. But yeah, anyway, we got them fancy food now so hopefully they'll stop throwing up.
Kiki Monique  50:01
I think I spent; I've spent more money on my cat food some weeks than I have on my own.
Hoja Lopez 
Yeah, I had a year and a half long period where my cats had insurance and I did not have it. I was like, okay, Hoja, this is who you are as a person now.
CREDITS
I'M SORRY is a Lemonada Media Original. The show is produced by Alex McOwen, supervising producer is Kryssy Pease. Our executive producers are Stephanie Wittels Wachs and Jessica Cordova Kramer. Our mix is by Kat and theme music was composed by Xander Singh. If you like this show, please rate and review. And please don't cancel us. You can find out more about our show at @LemonadaMedia on all social platforms, or follow us on Instagram at @imsorry_podcast. We'll be back next week and until then be nice, play fair and always say I'm sorry. Thanks for listening!