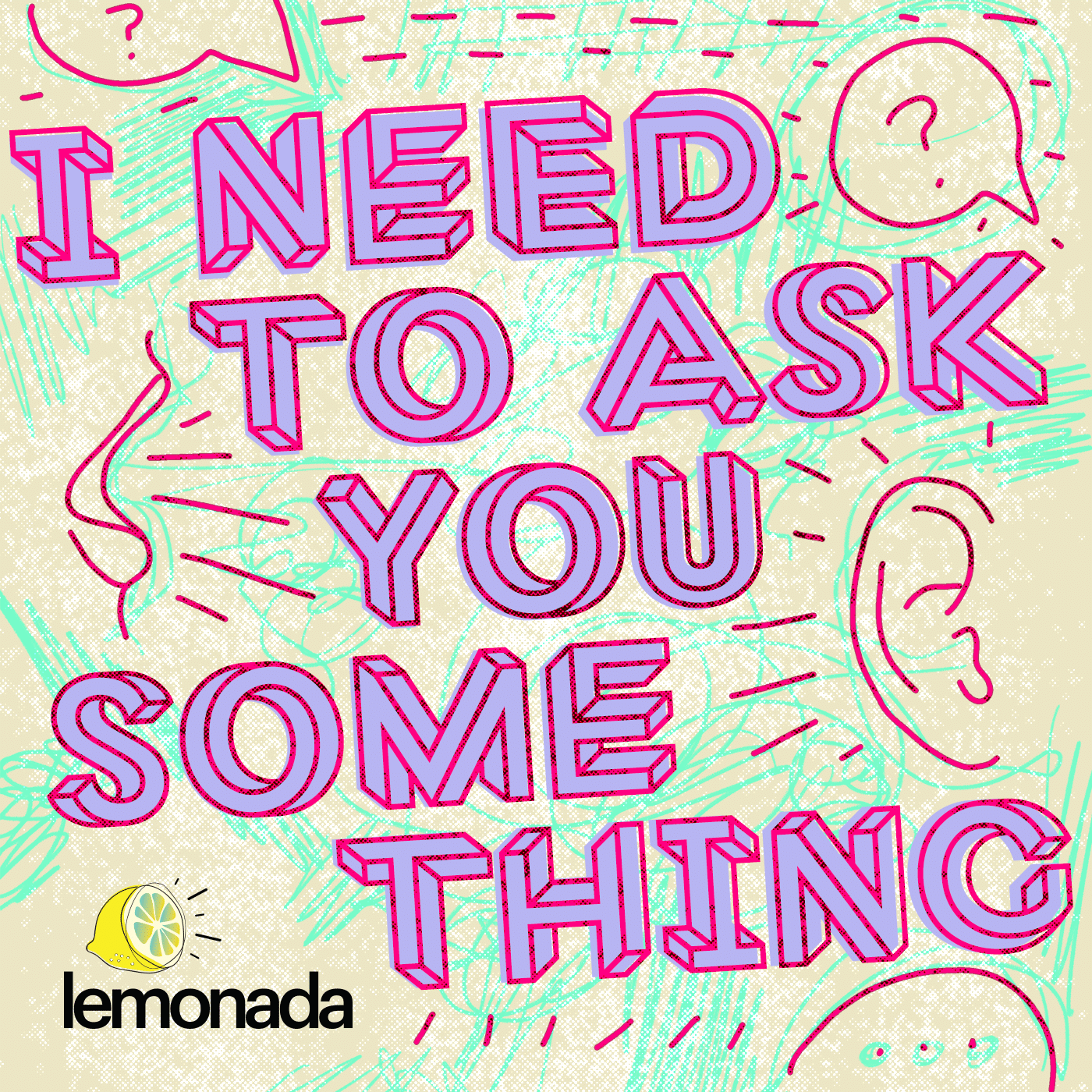 I Need To Ask You Something

We all have terrifying questions that we can't stop thinking about. Did I make the right decision as a parent? Can I share a secret with my mother or father? Usually, these questions go unanswered because it's too scary to imagine saying them out loud. This podcast is the place where young people and caring adults in their lives can ask the hardest questions of each other.
Lemonada Media presents "I Need To Ask You Something," a unique 10-part series that bridges the gap between the things we need to say and the words we're afraid to hear. Each week, trauma therapist Dr. Monica Band sits down with a young person and their parent, friend or partner to help them create a blueprint for building stronger relationships while healing out loud.
Created in partnership with The Jed Foundation, a non-profit that protects emotional health and prevents suicide for teens and young adults. Find ways to manage your emotional health, cope with challenges, and support the people in your life at jedfoundation.org.
Take a look at the I Need To Ask You Something resource guide from The Jed Foundation.
This series is presented by Hopelab, Stupski Foundation, and Lumina Foundation, with a special episode from Annie E. Casey Foundation.
Hopelab is a social innovation lab and impact investor supporting the mental health of adolescents, ages 10-25, especially BIPOC and LGBTQ+ youth. Learn more at hopelab.org.
Stupski Foundation focuses on returning resources to the communities it calls home in Hawaiʻi and the San Francisco Bay Area by 2029 to support just and resilient food, health, and higher education systems for all. Learn more at stupski.org.
Lumina Foundation is an independent, private foundation committed to making opportunities for learning beyond high school available to all. Learn more at luminafoundation.org.
Annie E. Casey Foundation is devoted to building brighter futures for all children, youth and young adults, and ensuring they have the family, community and opportunity they need to thrive. Learn more at www.aecf.org.