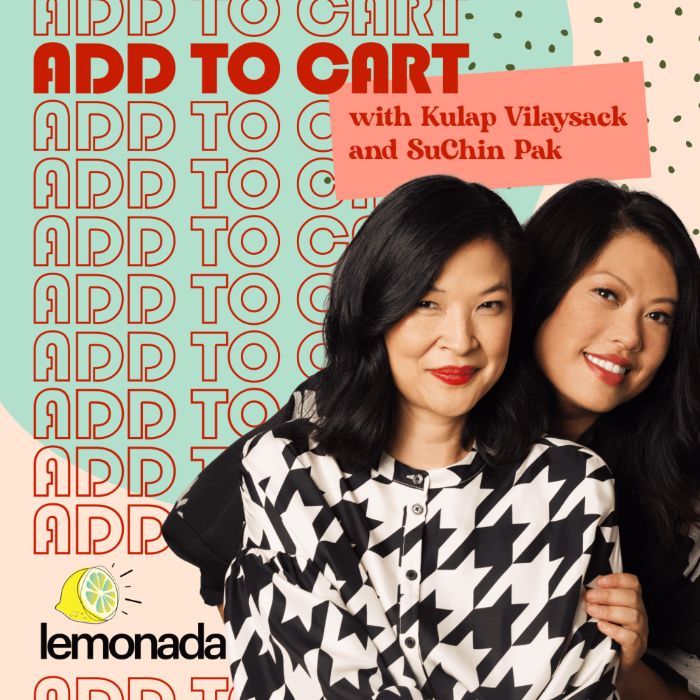 "Basic Oscar, Funky Mano" with Mano Agapion and Oscar Montoya
Subscribe to Lemonada Premium for Bonus Content

Mano Agapion and Oscar Montoya make their Add to Cart debut with never-before-seen shopping styles. These co-hosts of "Podcast Killed the Video Star" are truly the yin to each other's yang. Oscar loves being in community with other fans of funky fresh music. Mano, on the other hand, takes a strong stance against concerts. Our resident MTV icon SuChin Pak weighs in, and her take may surprise you.
Please note, Add To Cart contains mature themes and may not be appropriate for all listeners.
To see all products mentioned in this episode, head to @addtocartpod on Instagram. To purchase any of the products, see below.
Stay up to date with us on Twitter, Facebook, and Instagram at @LemonadaMedia.
Joining Lemonada Premium is a great way to support our show and get bonus content. Subscribe today at bit.ly/lemonadapremium.
Click this link for a list of current sponsors and discount codes for this show and all Lemonada shows: lemonadamedia.com/sponsors