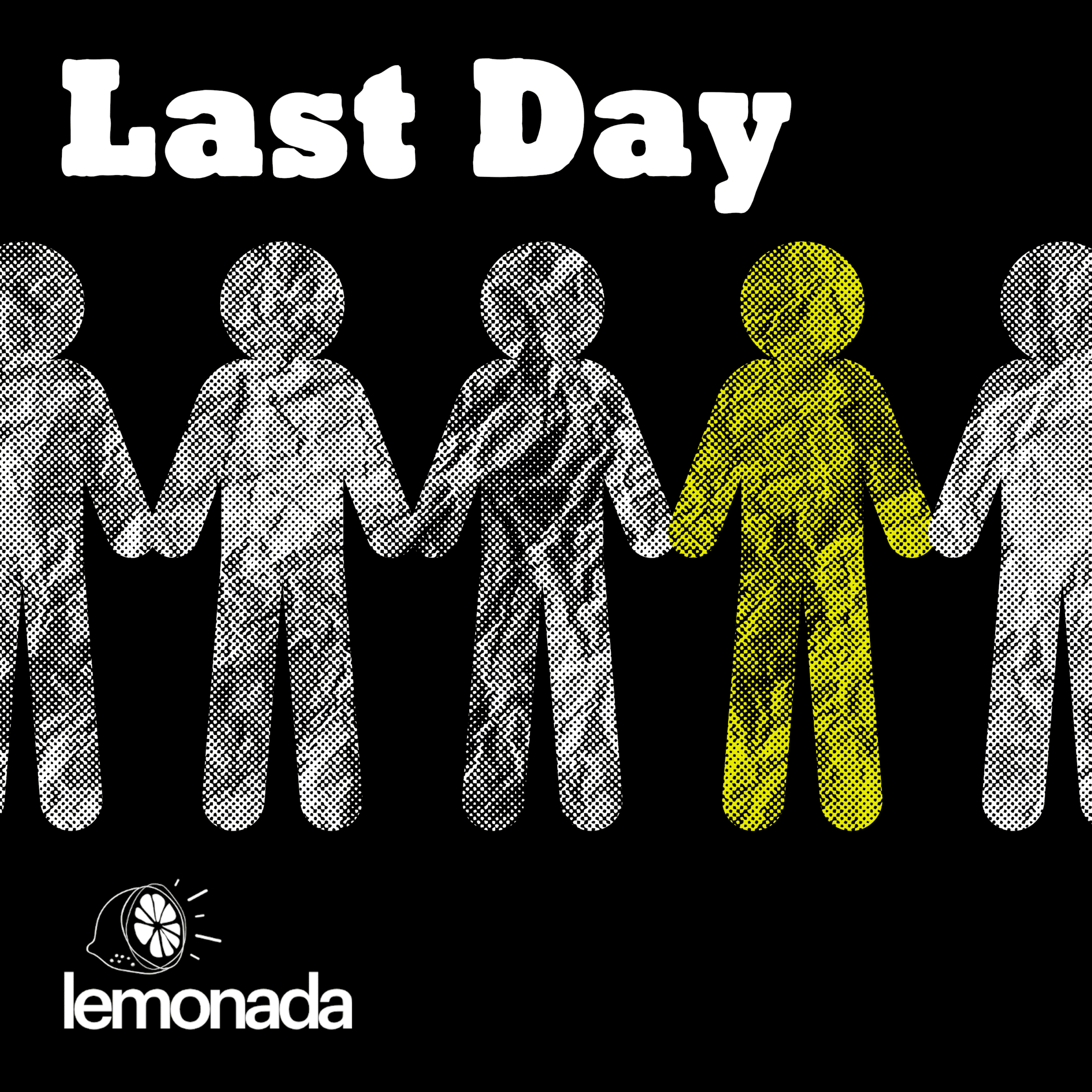 The Great Darkness
Subscribe to Lemonada Premium for Bonus Content
Description
In his TED Talk, "Be Human(e)," Dr. Jeremy Richman said, "We felt the world was spinning out of control and that if we didn't find something to hold on to, some reason to go on, that we'd get spun right off into this great darkness." Jeremy delivered this message as both a neuroscientist and a grieving father. He lost his 6 yr old daughter, Avielle, in the 2012 Sandy Hook Elementary shooting. This was one of his last public appearances before he died by suicide on March 29th, 2019. Today, we look at "the great darkness" with fellow Newtown residents Ian Hockley and Lee Shulland explore advocacy as a trauma response plus the toll it can take. We're also joined by the other half of our Jed advisory team, Janis Whitlock, who provides wisdom and insight on creating a life worth living.
Season 2 of Last Day is created in partnership with The Jed Foundation. The Jed Foundation (JED) empowers teens and young adults with the skills and support to grow into healthy, thriving adults. You can find tips, tools and resources for taking care of your emotional health available at: www.jedcares.org/lastday
Resources from the episode:
If you or someone you know is struggling emotionally or feeling hopeless, it's important to talk to someone about it now. Contact one of the resources below for a free, confidential conversation with a trained counselor anytime.
National Suicide Prevention Lifeline: 1-800-273-8255
Crisis Text line: Text "Connect" to 741-741
The Trevor Project: 1-866-488-7386
Support the show by checking out our sponsors:
Every week, fitness guru Jillian Michaels interviews experts on wellness, nutrition, and parenting. Subscribe to The Jillian Michaels Show wherever you listen to podcasts.
To follow along with a transcript and/or take notes for friends and family, go to http://lemonadamedia.com/show/last-day shortly after the air date.
Stay up to date with us on Twitter, Facebook, and Instagram at @LemonadaMedia.