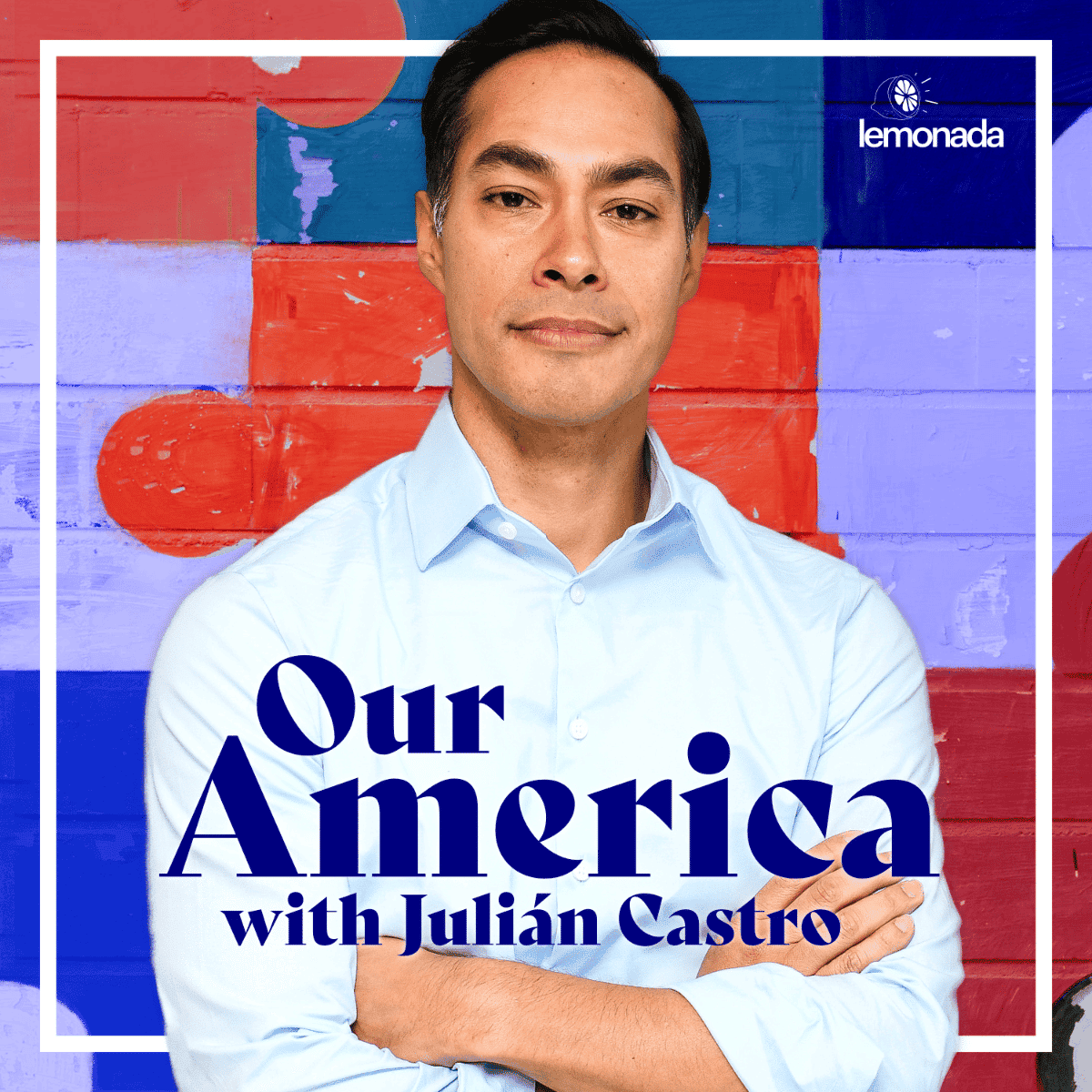 Who Gets to Vote?
Subscribe to Lemonada Premium for Bonus Content
Description
Stacey Abrams and Angela Lang are no strangers to voter suppression. In their respective states of Georgia and Wisconsin, they have seen communities of color disproportionately silenced time and again by restrictive voting measures. This week we sit down with each of them to talk about knocking on doors, getting out the vote, and what it means to have representation in positions of power, particularly in this moment in history. With less than a week left, we consider how our collective voting power will  determine the fate of the country for the next four years and beyond.
Keep up with Julián on twitter @JulianCastro and Instagram @JulianCastroTX
Support the show by checking out our sponsors
You can digitally purchase life insurance from Haven Life Insurance Agency at havenlife.com/ouramerica.Haven Term is a Term Life Insurance Policy (ICC17DTC) issued by Massachusetts Mutual Life Insurance Company (MassMutual), Springfield, MA 01111 and offered exclusively through Haven Life Insurance Agency, LLC. Policy and rider form numbers and features may vary by state and not be available in all states. Our Agency license number in California is 0K71922 and in Arkansas, 100139527.
The Marguerite Casey Foundation, creating greater freedom for changemakers to create a truly representative economy. Learn more at caseygrants.org, and connect with the Foundation on Twitter and Facebook.
If you're looking to switch up your workout routine, why not try boxing from the comfort of your own home? FightCamp's 12-week starter program has 400 different workouts to teach you the fundamentals of boxing. Try it for 30 days with their money-back guarantee at www.joinfightcamp.com/castro.
To follow along with a transcript and/or take notes for friends and family, go to http://lemonadamedia.com/show/our-america shortly after the air date.
Stay up to date with us on Twitter, Facebook, and Instagram at @LemonadaMedia.