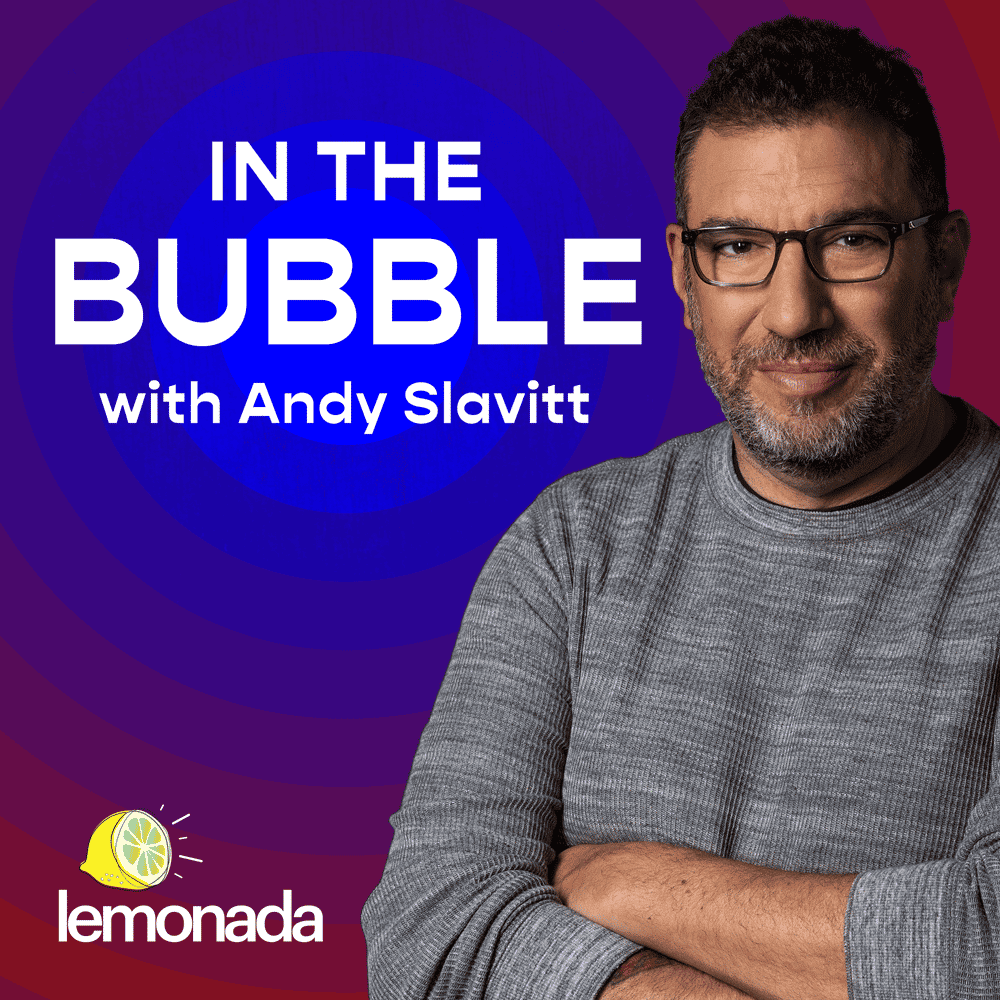 In the Bubble with Andy Slavitt Trailer
Subscribe to Lemonada Premium for Bonus Content
Premieres April 1
Transcript
[00:01] Ready to go, Zach? All right. Let's roll.
[00:06] I'm Andy Slavitt, recording from my home here in Minneapolis, and this is In the Bubble. So here goes. I'm just going to say it. We're in the midst of a global pandemic. And I'm sure you have a lot of questions. How does this compare to previous pandemics? What does it mean? What can we expect? What does it mean for our families, our jobs? How long is it going to last? Are we getting the truth from politicians? And there's this notion of a new normal. Is this a new normal? What's going to be different? What's going to be the same? And how are we going to get through this without losing our minds? How do we continue to live throughout this pandemic in a way where we can keep some semblance of ourselves? And these are all really good, important and reasonable questions. And I got to tell you the truth: I don't think anybody has the answers at the end of the day, although some might pretend to. But we're going to have to figure it out. And we'll do that together. And I'm here to try to help with those efforts. 
[01:01] My background is in health care, public policy, advocacy. I worked for President Obama. I was in charge of the Affordable Care Act and Medicare and Medicaid for him. And these days, I'm in touch practically every day with the White House, with the Congress, with our nation's governors. And I have pretty regular calls with scientists and medical experts trying to get at the truth. So I have some insight into all this. And I want to use it to keep you informed. So each week I'll be having conversations with insiders, people who are normally in their own bubble. And I want to try to bring them into your bubble. Senior political officials, leading scientists, some of the interesting people on the ground, people who've been affected by the pandemic. And we're gonna have great conversations that are filled with realism and hope. And it's going to have a nonpartisan bent, it's for everybody. We're going to answer your questions and we're definitely going to have fun along the way. And I'm doing this with my sidekick, my producer, whose name is Zach. Zach is also my teenage son who is stuck here in the house with me, in the bubble. And I hope you subscribe today on Apple or wherever you get your podcasts.