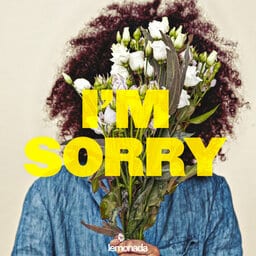 The Infinite Cancellation of Dave Chappelle
Subscribe to Lemonada Premium for Bonus Content
Description
This week, Hoja, Kiki, and Mohanad unpack Dave Chappelle's controversial Netflix special, The Closer. They take a deep dive into Chappelle's past – from starting standup at age 14, to the glory days of Chappelle's Show, to his mysterious disappearance from the limelight. They give their initial reactions to Chappelle's special, explore the reaction from the LGBTQ community, and dissect Netflix's lackluster response. Plus, Kiki reveals what really went down at Chappelle's recent Hollywood Bowl screening.
Please note, I'm Sorry contains mature themes and may not be appropriate for all listeners.
You can find out more about our show @lemonadamedia on all social platforms, or follow us on Instagram @imsorry_podcast.
Need help saying sorry? Got any public apology fodder? Email us at imsorry@lemonadamedia.com or send us a DM on Instagram.
Joining Lemonada Premium is a great way to support our show and get bonus content. Subscribe today at bit.ly/lemonadapremium.
Click this link for a list of current sponsors and discount codes for this show and all Lemonada shows: http://lemonadamedia.com/sponsors/
For additional resources, information, and a transcript of the episode, visit lemonadamedia.com.
Transcript
SPEAKERS
Hoja Lopez, Mohanad Elshieky, Kiki Monique
Kiki Monique  00:08
I'm Kiki Monique. And this is I'M SORRY, a podcast about apologies. And this week might be the week I get canceled you guys. So just watch out for that.
Mohanad Elshieky 
Hell yeah, okay, well, this is one of the shaky and I will never be canceled. And this week, I'm still on the road and I miss my bed so much. If I sleep on one more couch, I will turn into dust.
Hoja Lopez 
And my name is Hoja Lopez and I have been putting a wild amount of things into a single outlet and I'm really playing with fire right now you guys, oh, yeah, there's I'm going strong with like nine right now. But I live in a very old house. And I got to really do something about that, you guys.
Kiki Monique 
So you have like extension cords into surge protectors into outlets?
Hoja Lopez 
Yes, because there's one outlet per room. And in one room where I have TV, lamps, a bunch of stuff, I gotta like, anyways, I'm really if you guys don't hear from me again, just know that my renter's insurance is working full time.
Mohanad Elshieky 
Cool. I love that we just did the intro. And now we have nothing else to say. This was the podcast this week is just intros.
Kiki Monique 
I think it's cuz we're scared. It's like, okay, the topic we're gonna get into is a little bit scary. I'm not gonna lie, because it is, as most topics I feel like, recently, they just are so polarizing. And to talk about them is people can just take it the wrong way, or do actually say the wrong thing. And I don't know. So I mean, we have to get into it. This is what this podcast is about.
Mohanad Elshieky 
Well, yeah, I think you were saying this, because I was just gonna say that I was bad at transitions, which is true. But you gave me a reason. Because of the topic. I didn't know what to take this.
Hoja Lopez  02:12
So this week, we're talking about Dave Chappelle. And we're talking about his new especial, but also just kind of generally a deep dive on Dave Chappelle. I definitely feel like I met a good somewhat intersection because I'm part of the alphabet people. And then I'm also a comedian. So maybe I'll have some kind of middle ground there. But to give you a little bit of background on Dave Chappelle, which honestly, probably the most famous if not the most lauded comedian, I mean of all time, I would say that in terms of, you know, shit he's won, his output generally his kind of standing in the comedy community. A lot of this stuff is probably stuff that people know but so he is born in Washington, DC in 73′. And his full name again because I do love to refer to our people as full, in full respect for their humanity is a David Khari Weber Chappelle.
Hoja Lopez 
Who knew? Full name is David which definitely gives a different vibe and Dave Chappelle, David Weber Chappelle. Wow. So his father is William David Chappelle III. And he's a statistician, before he becomes a professor at Antioch College in Ohio, which is kind of that town where Dave ends up much more in the future of his life kind of sort of coming back to. And then more information to his mother, Yvonne is biracial. She's a professor at Howard University. She's a professor at University of Maryland. And then she's also literally a Unitarian Universalist minister. So you can start to form like the building blocks of why Dave Chappelle is brilliant at what he does. He's such a great orator. He's such a smart man. Another thing to consider is that his family is like super politically active. So they're being visited at all times by these different sort of like, kind of like Black activists, and all these different kinds of people.
Hoja Lopez  04:17
So again, it gives you a sort of like, piece of what Dave Chappelle is probably going to talk about a lot in his, you know, comedy. And so we move into kind of the, you know, out of his childhood phase, and we're into his teenage phase. So he actually starts doing stand-up when he's like, 14 years old. Yeah. And his mother is like taking him around to different clubs as his legal guardian, and he's like, at a very early age, he's just kind of out there and making stuff happen, and I can't identify with knowing exactly what I wanted to do when I was young. I didn't find comedy until I was you know, 27 or 28. So this is definitely like a person who knows Exactly what they're meant to do. From a very, like, time in life where many, many people don't know what the fuck they are, what the fuck they're doing, you know?
Kiki Monique 
And those stories from you know, his time, you know, being a young, like super young comedian. I mean, he talks about it in his stand up when he's an adult. But like, that's when we really learned like, what a great storyteller he was because he goes into such details and he remembers those times so well in those, you know, events he was going through as this like teenager in  these comedy clubs with like, all sorts of people that it was, it was dangerous. It was all these things.
Hoja Lopez 
I mean, when I was 14, I was like, I don't know, like protesting against the government of Venezuela, but also like, just climbing trees and like hanging out with I don't know, like doing dumb kid shit. Like, I had no idea what I wanted to do with my life. So to me, it's very impressive that a 14-year-old, that whoever starts something at that age then goes on to become that thing. So a little bit about his kind of high school experience. So he's going to Duke Ellington School of the Arts in Washington, DC. But the way that Chappelle describes is that even at that age, his humor is controversial. And he's been dealing basically with like heckling and booing, even up until that point so he got this is my fun fact for him is that he got booed off stage during an amateur night at the Apollo Theater. Which honestly, justice, you know what I mean? Like, if you're not good at it, then they're gonna fully tell you about it. But yeah, I do think it's really interesting to like also fail a lot at that age. It's almost like he got that out of the way.
Kiki Monique  06:42
While you have to, right? I mean, like failure is the only way you learn how to succeed. So getting that out of the way so young, it's like, okay, yeah, you are set up for success because a lot of us have to fail way later in life. And then we just give up.
Hoja Lopez 
You're like, oh, fuck, I have no more time.
Kiki Monique 
Or energy, but you know, bone density.
Hoja Lopez 
You have to pump yourself up by watching, like, you know, stories about how Oprah made it after 40 and how like Ava DuVernay make her first film until she was 40. I'm like really holding on to that.
Kiki Monique 
I literally have a list of people. I'm like, you know, Dwight from The Office? I have to tell myself these things all the time. Like you can still do.
Hoja Lopez 
Anyways, definitely not Dave Chappelle's problem at that age. So he's starting to make a name for himself, kind of in the New York comedy circuit. He's like, performing in city parks. He's basically at this point, he's sort of like getting a name between people and Whoopi Goldberg, Goldberg is giving him the nickname The Kid which, honestly, isn't that a dream, like a dream to get Whoopi Goldberg to give you a nickname. And then, you know, as he builds up, he basically gets Letterman. So he gets the spot-on Letterman, which I think as all stand-up comedians know there's this sort of lore around being on late night shows. And so Chappelle describes it as kind of, again, the pinnacle, when he gets interviewed by Letterman in 2020, on Letterman show on Netflix, and then this starts kind of his film career. So I don't know if you guys remember any of these, but like Mel Brooks, Robin Hood, like Men in Tights, then he goes on to be in Nutty Professor, Con-air. You've Got Mail. But you know, this is just an interesting time in his life where he's sort of like getting, you know, getting a little bit of clout, he's getting his bearings. Then also, he actually hits his first lead role in 1998, with Half Baked and he writes that with Neal Brennan, who's still like one of my favorite comedians has a great podcast. These guys are making really cool, great sort of, almost like classics for me is what it feels like. And then in 2003, he does the Chappelle show. So I know the Chappelle show from like snippets really, but what is yalls impression of the Chappelle show?
Kiki Monique  09:14
Greatest show ever.
Mohanad Elshieky 
I mean, I've watched it growing up. I've watched like, probably every sketch they had on the Chappelle show, and also, you know, every stand up special he's released ever.
Hoja Lopez 
Yeah, I definitely feel like the sketch show. Other than Saturday Night Live. I had never really seen sketch on television. It's probably just because, you know, it didn't come up above the fray. There wasn't anything super popular enough to like make it to Venezuela. But I watched some of the snippets on Chappelle show when I arrived from Venezuela. So if I tell you that I had no motherfucking context, I was like, I didn't know who Rick James is. I don't know about […] I'm like, I don't know who these people are. So of course, I was like, just kind of lightly watching this, versus really getting an opportunity to understand the context and sort of like, American history and all of that.
Kiki Monique  10:13
I mean, Chappelle show really was like, I mean, I, to this day, still aspire to be that level of storyteller. And that wasn't just Chappelle. I'm talking about Charlie Murphy. I mean, everyone in involved in that show, just so brilliant, and so funny, and I feel like it just, I don't feel like a week goes by where something doesn't remind me of something from a sketch that I just like, even if I'm saying it to myself, in my own house, it's like, I'll quote it out to myself.
Hoja Lopez 
I mean, it's like seminal, like, foundational for you in terms of what you quote and what you bring to the table and where your humor comes from. And I mean, that'll definitely be important, because I think that, you know, like, he's talked about being inspired by Bill Cosby. And he's talked about being inspired by all these people. And so he's, you know, he's been watching his greats fall to the ground here in these past few years. So more of that later. So after Chappelle show, I will be honest, this completely befuddled me and it felt like conspiracy theory time, whenever he kind of disappeared. And I feel like this is our beginning with Dave Chappelle's almost like current, like post Chappelle show persona, but what was your impression when he disappeared? Like it felt so chaotic, but what did you guys think at that time?
Mohanad Elshieky 
I mean, it did feel like you said, a lot of like, there were like, a lot of like conspiracy theories. It got to a point I'm like, is the CIA involved in this is really like undercover somewhere. He's like, he disappeared. And like we all know that he you know, like, he walked away from $50 million to make season three, I believe, of the Chappelle show on Comedy Central. And a lot of people like, oh, Dave Chappelle, like, you know, he's in Africa. He lives in, you know, Ohio, like no one knew what he was to, and he just, you know, he wasn't on TV. He wasn't doing interviews.
Kiki Monique  12:16
Yeah, I remember, you know, when the disappearance happened, because yeah, we didn't hear what happened until much later. So when the disappearance happened, it's just like, okay, mystery. I remember, you know, I'm in New York at the time. And I was like, with this group that like, kind of had some note in the know stuff. And there was like this suddenly, they got this invitation that just had […] see on it, and we were all like, oh, what is this and they were like, just be at this location tonight at like 10PM. And we were all like, oh my god, we're gonna see Dave, and like, you know, it was a small invite group, like we all show up. Like, we don't know what is going on. And we get there. And it turned out to be just a Chappelle show, but with just Charlie Murphy, and I can't remember the guy, Darnell, who plays Ashy Larry, is it Darnell? I can't remember the name. It just the two of them. And it was entertaining enough, but like that was it. And I and I think back now and I'm wondering if maybe Comedy Central was doing us using this as a test case to see if they could continue this show without Dave and see if it was funny. But it was just I remember being like, obviously disappointed that Dave did not show up, but also just like, but that's how much we were just like where is Dave?
Hoja Lopez 
Yeah, I feel like there was a lot of yeah, conspiracy theories, like bubbling excitement about whether or not there was going to be shows whether or not he was going to try a comeback at any point. But and just to kind of clarify, because I went sort of on a deep dive. I'm like, why did this man actually disappear? Because I had heard a ton of different things. And I think the most of you talked about it, really, at that point was when he went on Oprah because she's motherfucking Oprah. And, you know, he's so excited to even meet her that he's just like spilling tea. I think that he probably wouldn't have spilled otherwise. But I want to go to the clip so you guys can kind of hear the whole thing.
Hoja Lopez 
So he's sort of chalks up his disappearance to two major things in the Oprah interview, and which I think is extremely related to the drama and the shit that's happening now. So I want to talk about it in particular. So he ends and he finishes season two. And he's saying that he has like, major creative differences that he feels like the work is crazy. And A, says that he's doing sketches that were funny, but that they're socially irresponsible. And that he felt like he was being deliberately encouraged and that he was overwhelmed. And to me, I feel like Dave Chappelle really understands what it is to talk about and create comedy about sensitive things about things that are that can be misinterpreted, that can hurt people. So, you know, to me, it's starting to really build an idea of like Dave Chappelle knows exactly what he's doing. When he says things because he's so smart. You know what I mean. And for me, when he steps away, and he goes to Africa, he did go to South Africa, actually. And for a while there, his wife and kids didn't even know where he was like to me. You know what I hear a lot there. I hear paranoia. I hear mistrust in like, the people that are around him, I hear mistrust in the people that are pushing him to do shit that he doesn't want to do.
Kiki Monique  16:56
Which is why I wasn't surprised when you know, Kanye had his, you know, meltdown around the time he was running for president. I wasn't surprised that Dave got on his private jet and flew to Wyoming to be there for Kanye, because I think they have some similarities in that of just the pressure of success. They're Black men, and just all of that. So it's like I get it.
Hoja Lopez 
feel like Dave Chappelle at this point feels like, there are people that are like kind of colluding against him to make him seem crazy to try to take control. And you know, he repeats to Oprah, he's like, I wasn't on drugs. I wasn't, he's like, I was in a mentally unstable place, basically. At this point, he is kind of gone. He releases the documentary, in 2006, which is just, you know, like a year or so after he leaves but it's not him creating any new material. He just released his Dave Chappelle's block party. And it's basically like, kind of one of his last moments in the spotlight for many, many years after that. And I guess in this sort of silence bit, he's not performing a lot of stand up. He's not doing much, but then he's sort of like, slowly and quietly in the background is going out to clubs. But did you guys see him at all? Like, did you see any of his shows before that special?
Kiki Monique  18:36
I tried, like, I would always hear like, oh, Dave popped up at the comedy cellar, you know, and I'd be like, Oh, how am I gonna catch him?
Mohanad Elshieky 
Well, I think I did see him in Portland when he like, came back. Because I'm just you know, I mean, these spots a lot. So when someone pops up, I just happened to be there. Yeah. But yeah, I mean, you know, like the shows I've seen then, but it's different. It's not really a show is because like you're working on material. So you're just most of us just talking and seeing what works.
Hoja Lopez 
What does it look like to watch Dave Chappelle work on material? Do you remember that show?
Mohanad Elshieky 
Yeah, I mean, it was around like, the time when I was just starting to do comedy. And you know, it was big for me, because like Dave Chappelle was the first person I've ever seen do stand up. So I mean, it was it was a big deal. And you know, at that time, it doesn't really matter if he's, you know, like even doing jokes. You're just like, you just want to see him work on his stuff.
Hoja Lopez 
Yeah. So perfect. Let's maybe talk about a little bit of kind of Netflix and how he gets into Netflix, because obviously, he's sort of like building his repertoire. And I mean, like, I don't know if even prolific is a right word to kind of describe the amount of content that he can put out because technically he puts out I think, like, maybe four specials in 2017. He sort of has this relationship with Netflix with these, you know specials and he hits this major major deal, almost like 15 years after he walks off of Chappelle show. So he's sort of like fully geared back up to come into mainstream at this point. And he sort of really gets into some, you know, hot water in bird revelation, but mainly really in sticks and stones, I think sticks in stone as this sort of like a response to him getting in hot water, which kind of brings us to the closer so yeah, I kind of want to get your preliminary impressions because it's so much and it's so you know, it's not the first special where he gets in hot water for, you know, talking shit about the alphabet people, which honestly, I'm just gonna say that instead of LGBTQIA+ from now on, but I mean, so far what do you was thinking, like, as the closure comes out, you guys watched it? What are your thoughts?
Kiki Monique  20:58
I mean, I think that, look, it was not his best stand up, like overall, like, just from a comedy level, like it was there was, it was pretty lazy. And I can attribute that to look, he had like a five, whatever special deal. And this was the last of it. So was he on the tail end and tired and just wanting to get something out? Quite possibly.
Mohanad Elshieky
I mean, yeah, my take on it, you like, content aside, for now, stand up wise, it's just, I don't think anyone should do six specials back-to-back that quick, no one, like, no one has six hours of talk, let alone jokes, that's a lot of stuff. You know, you have to go outside to the real world and live-in order for you to write material, because that's what the last special and the one before it came to it became stand up about stand up. And, you know, comedians, usually like would release like a special every three years or something. And as you know, they put so much work to go on the road and all of that, because one of the things like he mentioned, and especially he talks about the baby, and the whole controversy around it, which tells me literally you're talking about something that happened at that time, he filmed a special like maybe a week ago, people test material like four months, sometimes a whole year, and you're joking about something that just happened, you kind of open miking on a Netflix special.
Kiki Monique  22:25
This fell in line also with just allow a lot of his last specials went like I didn't go into them necessarily thinking that I was like, gonna have like, ha ha ha laughter because they were getting a lot more, there was a lot more social commentary he was doing in these last few specials. And that was what I definitely expected. And I feel like the problem, what happened with the closer is that, because it led off with just again, like it wasn't very funny. The last half, which I think had very good points a lot of the people didn't make it to. And that was the unfortunate part because I felt like what happened, you know, and we'll talk about, like, what happened after, you know, people on Twitter and articles started coming out the sentiment or what they were actually writing was I turned it off, but they still were offering their full opinion on it. And I kept saying like, well how can you offer a full article, a full-length article opinion on this, that when you turn it off halfway,
Mohanad Elshieky
I mean that's thing, like when you one of the first rules of like doing stand-up is like, you want to start off well, you want to like have the audience trust, you want to catch their attention in the first five minutes, so they can keep watching. So I feel like and he's I mean, he's a professional, you know, like you should eat like kinda like you should know that like you should get the audience on your side from the beginning. Cuz like if you go in any like territory that kind of like, you know, goes on to like the edgy material, or people select the half hour so they're just keep going with you to see where you're going with this because they're waiting for the payoff. But if you give them nothing for the first half hour then I mean, people have like short attention spans, they're just not gonna, they're not gonna keep watching. So yeah, and I mean, you know, people commented on some of this stuff he you know, he said in this special and I don't know, some of the jokes to me just felt kind of hacky. You know, like the one with the what he says the LGBTQIACR.. just like started like saying letters. I'm like, man, I feel like someone did that at an open mic in 2012. And they got a laugh and that was just everyone has done it.
Hoja Lopez  24:46
I've heard it a thousand times. I thought the space Jews jokes were so hacky and terrible. Like, I wasn't having a fun time. Now did I identify when he said he was a feminist because he looked it up in the dictionary and before he only thought it meant […]
Kiki Monique 
Yeah, yes.
Hoja Lopez 
I was like, oh, like I felt that I was like, I'm a frumpy […] motherfucker. But there was also a part of me that I feel like that can differentiate that there's also, you know, there's parts of me that personally were offended, but I know what to do, me Hoja Lopez, when I feel offended. Like, I have a very specific like process that I go through. And especially in comedy, if I hear something that somehow hurts my feelings or makes me feel bad. I go through my own process of, you know, deciding whether or not it matters to me deciding whether or not it was funny. So there's a lot of different things that I do. So there were parts of the special where I was like, offended, you know, where I was like, oh, fuck, I don't want to hear you say that. Dave Chappelle, I wish that you felt differently, or I wish that you said it differently. And I think I mean, like we could break down this special and go bit by bit on what we agree and disagree with. But I think the difference of what's happening here is Dave Chappelle thinks that what he says doesn't hurt anybody.
Hoja Lopez  26:11
And there's another group of people that say that what Dave Chappelle says, does hurt people and actively harms their lives and makes them unsafe? And so I think that these two sort of like truths are battling each other. And I feel like I understand Dave Chappelle's perspective, and I feel like I just don't understand the trans community perspective, I feel like trans rights activism, and also gay activism, have, they've sort of achieved this sort of, like, I'll call it kind of like a veto power, in some ways. Where, you know, like, there's this feeling of what you can and what you can't talk about, and we all really pay attention to it. And then I think his point of feeling like Black Americans do not have that veto power and are still part of the struggle, like I thought he made really valid points throughout everything that he was talking about. But it wasn't very funny. And then also, you know, it's a little bit of like weaponry being, like, not a full story being told almost. Does that make sense? Well,
Kiki Monique 
I feel like I feel like we ultimately miss the mark is that, you know, he points out that if anyone who's followed his stand up, as I think, you know, we have, he is making fun, he's talking about white people, right? Like, this is always who his target is. And where he missed the mark, is that he's excluding, like the Black and Brown people that are part of the LGBTQ, right? And sort of like, obviously, like his delivery, missed the mark entirely, because normally he can sort of deliver these things and come around in a way where we can see his perspective, but like, the delivery was off. And I think he's gotten to this point where he reminds us often right, just how rich and famous he is. So like his ego, just put some sort of like, in this this point of defiance, like you said, Hoja, like that he can just say, just everything.
Hoja Lopez  28:16
I just feel like Black comedian, you know, that's like, you know, doing stand-up on Letterman is not the same multimillion dollar like Netflix star person. Those are two different people. And I think that in some ways, I feel like Dave Chappelle sees himself as somebody who is kind of like an underdog, but I just don't think that that's really that true anymore. I think that he's got so much power, and there's a bit of like, irresponsibility with the power that he does have.
Mohanad Elshieky 
Yeah, and I get it, you know, it sucks. Like when people like, tell you that your joke is bad, or like it's not good, or like it did this or that. I too, like my first reaction. Like, I get really defensive, because I want to explain the joke and what I really meant, but the thing is, like, if you start explaining the joke and what you meant, it's not good. There's some, there's some work that you need, like your intent, like, my intentions are always good. That's what I tried to be, but sometimes it doesn't really translate. And again, like Dave said, like, you want to see, like, Who's laughing and why they're laughing. You know, I had jokes in the past, like, I would tell, and I'm just like, people would laugh at them. And I'm like, but what are they laughing at? What part exactly? And sometimes it's the wrong thing. And I'm like, Oh, no, no, no, no, I don't want you to agree with me. Because like, you know, like, if the person agreeing with you is like Ted Cruz, then maybe, you know, maybe you should go back and be like, what should I change?
Hoja Lopez 
Let me restate this in a way that Ted Cruz feels 100% alienated.
Kiki Monique  30:09
So like after the special comes out, he had already booked a show at the Hollywood Bowl. And so I knew a few people that were going to it. And they really thought they were actually going to a stand-up show. But it turned out to be a filming of his documentary. It was called like the untitled Dave Chappelle documentary. And the people I knew went didn't know that this was a thing. So this person was telling me later, like what had happened to the show like they get there. It's like, I don't even know how 90 minute I don't home on this documentary is, this documentary streams. And what was being said in the articles I kept reading was that, you know, Dave Chappelle was on the stage and went, you know, if this is what it's like to be canceled, then I love it. And then everyone stood up and gave a standing ovation. And that's just not what happened because I knew the people there like what happened was, they filmed this documentary. They gave him a standing ovation, he comes out as they're standing because as you do, and because they're standing, he does make that comment.
Kiki Monique
Like if this is what it feels like to be canceled, then I love it because if you came out on stage and people were giving you a standing ovation it feels like it, because of the story I want to tell you a bit about this show because this is what had me thinking back to the closer and why I started having these thoughts about Dave so like, it was like a very, it seemed like a very chaotic show. This Hollywood Bowl. It's like Dave comes out. DJ Jazzy Jeff comes out to DJ. Then Dave bring Stevie Wonder out and Stevie doesn't perform. But he starts talking about how we need to cancel culture you know he has a really like lovey dovey Stevie Wonder moment. Then Snoop Dogg comes out and performs like four songs at which point Lizzo comes on to twerk to one of the songs then Ashy Larry and his son who's like four comes out. You know, Dave says, like all these people here to see you, which is just a cute moment. The one of the poets from the documentary comes out and performs a poem, then Snoop and Dave Chappelle rap and Eric B and Rakim sung together, okay, like this. Okay, we're only halfway there. Then Jon Hamm comes out and performs don't stop believing.
Kiki Monique  32:39
Then teams like Nas come out, Nas comes out. He wraps like two lines and that he's like, I'm not even I'm just a spectator Dave. He's like, oh, I've gone too far. like they've actually just pulled knives out because he happened to be in the back. He's like, I'm not here to wrap for your show.
Hoja Lopez 
It's like a house party on stage.
Kiki Monique 
Yeah, exactly. And then Dave comes out and sings Roxanne, okay? And I'm laughing this story is hilarious, because it seems like chaos and the person is telling me the story is like, you know, you know, Dave, like, you know, he drinks […] he seemed like a bit more knee braided than usual. I don't know, I wasn't there. That's just what they said. And I was like, huh, interesting. Like, a does seem like a counterfeit. And then at the end, like a bunch of people come out some celebrities, whatever on the stage who just been backstage, whatever. So that was the show, but I started just thinking about like, yeah, like, I wonder if he's just like unraveling. And now to take it back to the closer, the reason I want to tell you this story is because you know, if you made it to the end of the special, Dave tells the story of his friend, Daphne Dorman, who was a transgender comedian. He had met, and he tells a story of how, you know, they had befriended each other, he used her for an opening act. And he tells the story of how after the sticks and stones special comes out, people were accusing him of transphobia and Daphne defended him.
Kiki Monique  34:02
And after Daphne defended him, Daphne got a lot of online hate from what Dave says, you know, her own community, and then, shortly after there ends up taking her own life. And as I'm watching this, I can see like, how sad, like really how sad Dave is. And truthfully, like, what I really felt like was, this was his last special and I think he's angry, I think he's hurt and I think he feels guilt. And I think he had to have the last word. And I think all of those things combined sort of led to just like how we ended up here because like one of the things he said was, you know, Daphne was my tribe. I think he feels guilt but I also thinks there's hurt there's anger there and just knowing in the Black community, just dealing with mental health, especially Black men, like I don't know, I can't diagnose them. But I'm just saying, you know, maybe he hasn't dealt with some of that. And maybe this is why it feels like a bit unraveling. I don't know, but I definitely felt that in that moment, sorry to go on, but that was, that's really what I sent.
Mohanad Elshieky
I mean, I get it. And I think that takes me to something else, which is, you know, Netflix response or the CIA or response, because he did not apologize for what happened or like, the specials, or like, or like any of that, there was like, you know, the thread that we all read where he was, like, you know, like, just not justifying it, but like, kind of explaining why they put this special out, or like, why they're not gonna like pull it off Netflix, but I don't know, the whole thing was about, you know, like how TV content doesn't have real life consequences. And I read that, and I was like, I don't think that's 100% true.
Hoja Lopez  36:03
The thing for me is, we do see and science supports the idea that media causes real life change. And it does it for the better, and it does it for the worse. And, you know, bringing back the thing that he said about the ethics about the person that laughed at the wrong thing. And that's the reason for him leaving the Chappelle show. They're saying, hey, people are laughing at the wrong thing when you talk about this stuff on your special, when you disparage or when you know, compare the existence of like, you know, a woman with somebody doing blackface, you are demeaning, and making the reality of a large group of people. And you're turning it into nothing, you know, and I think that there is something to be said about, who is interpreting what Dave Chappelle is saying and in whether or not you trust him. And to a certain extent, I also think, you know, National Black Justice Coalition just put out an article specifically about the saying that 2021 is like on track to be the deadliest year on record for transgender people in the United States.
Hoja Lopez 
Like there's something to be said especially from Dave I think about that reality and how that also needs to permeate I feel in those specials, if he's going to talk about it like that, because I feel like you just can't acknowledge one reality without acknowledging the other and the effect that you have in the world. And while I know that like I don't support like de-platforming him, I don't think that they should take down his special from Netflix. I think that the response from Netflix is so whack, it's just like, it's just so stupid. And it doesn't address some of the major issues that people have. And that's a bad apology. That's a bad, like, it's bad for him to respond in the way that he did. You know, I can read a little bit of it, just very briefly. But you know, some of the big things that Ted Sarandos says is sort of, it never feels good when people are hurting, especially your colleagues.
Hoja Lopez  38:04
And he says that Chappelle is one of the most popular standup comedians today. And we have a long-standing deal with him, you know, we work hard to support their creative freedom even if it means that there's going to be sometimes content on Netflix that some people believe is harmful, he sort of states the, the big controversies around like Cuties, 365 days, 13 reasons why. So, you know, to me, it's always a question of like, where do we draw a line and for trans people, they're being very clear to me that this is a line that they want drawn and where they want it drawn, but obviously there's many different perspectives in the world. And I guess in terms of Ted's in the response and what did you guys think about kind of yeah, how Netflix came up with it and what they said.
Mohanad Elshieky 
Them talking about like how you know; we don't touch content like we just put it out an that's it.
Hoja Lopez 
That's very Facebook, fake news, like vibe to take.
Mohanad Elshieky 
But stop saying that you don't edit stuff or like you wouldn't take stuff because if after you put them out, because like I tweeted about this and I'm getting so much responses at the moment, and I don't like it, but about like, you know, when Hasan Minhaj had had his like, Patriot Act show, one of the episodes was about critiquing, like Saudi Arabia and like the government and all that, yeah, and then Netflix removed the episode of like, Saudi Arabia, like Netflix or people in Saudi Arabia cannot see that episode. Yeah. So do not say that you don't do censoring, coz you do. I'm not saying again, I'm not saying take the special off air. But I'm saying don't say that as the reason to why don't make it sound like no, no, no, we are for freedom of expression. We are for freedom of speech, and we will put anything out. That's not true. Stop lying to people.
Hoja Lopez 
Yeah. And it seems like employees as well or how issues with it. Like, I know you guys know about the trans employees that are planning a walkout to protest the special and is happening on October 20. So, you know, I think there's we're maybe seeing like the first step of this backlash. I don't know if more is gonna happen, I don't know. But it definitely feels like it's still evolving. Like I feel like it's still bubbling up and hasn't reached kind of the peak. There is a lot of different information about the, you know, the suspension of the trans employee who condemned Dave Chappelle special Tara Field. And, you know, even reading tangentially on the surface, there's so much misinformation that happens, and so much just reading the first title, and then not going into the depth of what is actually occurring.
Hoja Lopez  40:47
And honestly, I feel like this podcast should be an invitation for everybody who's listening to before you let the anger flare up in your body and you make a comment and you tweet and you like, go out there and add to like the cacophony of angry voices, like take some time. If it does make you angry, and read, and actually investigate as much as you can about the topic because I feel like we owe it to each other at this point. like yeah, if you're gonna make somebody feel like shit about something, whether it's you know, tweeting a Dave Chappelle or tweeting at, you know, trans people, I think you owe it to yourself to fucking look it up before you do that.
Mohanad Elshieky 
Exactly.
Kiki Monique
I feel like even though there were so many wrongs, Dave Chappelle still did what Dave Chappelle is really good at. And he advanced the conversation, because, okay, what we've been saying, right, like, all of this, like social justice, we've been saying is that we have to unpack a lot of these things, and it's gonna feel painful. And, you know, we're gonna have some missteps. But like, if you know, a person's, if you know, a person's intentions, and like, you know, a person's good, we can adjust that, right? Like, yeah, Dave made some absolute missteps. But like, I think we know enough about Dave to know, he's has a good heart, he's not a bad person. And so if we're willing to kind of work together, we can do that. But I feel like he's still advanced the conversation because like, what, at least for me, like I thought I was like, so up on my terms, like, because I had finally gotten down. LGBTQIA plus, right, like, I thought it was so cool. And it wasn't until all of this happen, that I was like, wait, it's now to as LGBTQQI.. like, I didn't know that, right. And as fucked up as a lot of things, we're in this weird way, I just, I think he's still advanced the conversation, because we are talking about it, we're going to be continued talking about it, Netflix is going to have to continue talking about it. And I don't know, like I just, unpacking is hard. But I think it's still I think it's doing some of the things that needs to do.
Mohanad Elshieky  42:59
I mean, I'm also just hoping that also, you know, in advance in the conversation that Netflix actually, like, listens to the people that work for them, you know, like, the trans employees and all of that, because they also want to advance the conversation, you know, and they should be also, you know, heard and, like, see what their wants and needs are. Because again, like, you know, it's cuz like, it gets to a point where you're just like, I'm sure that like, I'm just tired of this, you know, I am so tired of just like having to defend myself on my existence and all of that. And you get to a point, like what people just need want to be heard and want to be understood.
Hoja Lopez 
I think that is it. And I think that's the biggest missing component in these specials and in Chappelle's, kind of like, you know, words is that it just doesn't acknowledge so many of the real things that occur in those communities. And he forgot about people of color that are trans, he forgot about intersectionality, and a lot of ways, and I think his ego is truly responding to a litany of things. It's almost like he's shouting out at the world, you know, and he is angry. And this special to me, felt like there was a lot of anger in there. And you know, I hope that we have an opportunity to talk about this, you know, in ways that are nuanced, and that people get an opportunity to talk to their friends and to each other. But Dave Chappelle is gonna keep being Dave Chappelle. And hopefully, we can look inward and try to make you know, changes around in the people in our lives because we can't control him.
Kiki Monique  44:40
And I hope he doesn't shut up because losing the social commentary he offers would be like such a loss for everybody. And I know he ended the special basically saying, like, you know, I'm done. And I'm not telling another joke about you until we're both sure that we're laughing together. So and I believe him I believe he'll never ever bring this up again I mean I also believe he will be on another long hiatus for a while but I also believe when he comes back, we're never going to hear this again but I hope that the conversation isn't shut down because just as I think it's just as ridiculous for people who want to cancel people because that doesn't help them progress in any way. It's just as awful of people like shut themselves off because we've seen like this is what's happening in our country right now we just like stand firmly in our corners and we're like fine like this is how I feel and this is how I feel and that we're gonna get nothing accomplished.
Mohanad Elshieky
Exactly, I mean I feel like the goal should always be like you know, learning and getting better I feel like it's the point where you're like no I am right and this is my way and I'm not changing it's where it starts to get tricky. You know, it's just you got to listen to people and even if you don't agree just I mean listen, I don't know like maybe there's a new perspective maybe there's something to learn and you know if you want to continue like doing stand up and doing comedy and getting better and all of that and this is me talking not to Dave just like in general like you're entertaining an audience you know, like the idea that you do not care what people think it doesn't work and stand up is you do care what people think you're doing this for the people and what they think is very important because it just you know, we all do this because we want to be liked and we want validation and we want people to enjoy it. So you know, sometimes you got to like listen to the people and see what they want and then you put your spin on it. But to be like no, this is me and I do not care if any person likes it then that's not stand up. That's just, you know, just run for Congress or something.
Kiki Monique  46:43
Yeah, the Tucker Carlson.
Hoja Lopez 
Okay, so big update since we recorded this episode. Netflix CEO Ted Sarandos says actually admitted in his own words that he kind of, quote screwed up with the internal communication surrounding Dave Chappelle. And the closer so we want to just talk just a little bit about the apology. So after reading this, I'm feeling like a little bit like Ted Sarandos shut up. What do you guys think so far?
Mohanad Elshieky 
Yeah, I mean, I really think the same thing. And I also, it's worth noting that he's apologizing the same day, that there's a planned walk out from, like, trans employees and all of that. He could have done this earlier. But you know, sometimes things happen and it's a coincidence, I'm sure.
Kiki Monique 
Oh, yeah, total coincidence. I mean, you knew it was gonna come like he was gonna hold out, as long as it was possible. But it was, it was too loud, right? The voices were too loud. And him not addressing it at all, would make him look like a total dick. Like, you know, like, there's just no coming back from like, all of these voices are saying this, and you're just not gonna respond at all. And you're just gonna, like, double down?
Hoja Lopez  48:07
And I do want to like read a little bit of what he said in the interview with variety when they asked him if he regretted kind of how he handled the situation. So these are my two main points that I got out of it. So one is where he goes, obviously, I screwed up that internal communication. I did that, and I screwed it up in two ways. First and foremost, I should have led with more humanity, meaning, I had a group of employees who were definitely feeling pain and hurt from a decision we made. And I think that needs to be acknowledged upfront before you can get into the nuts and bolts of anything. I didn't do that. That was uncharacteristic for me, and it was moving fast. And we were trying to answer some really specific questions that were floating. We landed with some of the things that were much more blanket and matter of fact, that are not at all accurate. So that's kind of his first point. His first point is that he doesn't acknowledge the issue, and which is kind of like what we talked about previously. Yeah. Is that he's not really including the voices of the people that are saying they're being affected. Like he's not believing them, I guess?
Mohanad Elshieky 
Yeah. And I mean, the thing is, he did not go and just address the Dave Chappelle special, I think that would have been one thing, but he just made it a point to be like, hey, like content doesn't really translate into any real-world consequences. And like, sir, like seeing way more stuff than he should. And it didn't become about the special anymore. It just became about the content in general. And I think that generalization was the thing that caught people's attention the most.
Kiki Monique 
And like, this really goes back to what, we've talked about this a lot. We live in this world where we expect an immediate response because if you don't respond immediately, it means you don't care. But also this is such a big issue. You need to take some time before you respond. Yes, it's a major issue. So you're kind of caught, right? It's a catch 22 like I can't respond quickly, but I need to respond quickly. And that's how we end up in these multiple apology situations.
Mohanad Elshieky  50:03
It's also one of those things where I'm like, you know, this is a multibillion company. And it always surprises me when I'm like, do you guys cannot afford to have few people who write stuff for you and make statements. That's literally what writers are for just hire people to put your thoughts in. But he was like, no, I, you know, this guy knows what to say. And clearly he does not.
Kiki Monique 
The part that makes me the status about all of this is like, the only person who has now been fired in all of this was a black trans employee, right? And like, that is not lost on me. You know, like, apparently, this person is a trans employee who worked there and was part of the organization who are the main organizer of this walkout. But what we're hearing is the reason for this firing is because they leaked internal documents that release sensitive information that got into this Bloomberg report, I think about like, numbers and what they were paying. And that was the reason behind the firing. Now, this black trans, and also I believe pregnant employee is not really buying it, they're saying that the reason is because they oppose, you know, the special, but at the end of it, what I think everyone collectively is saying is, we're not saying we want this special removed, we're saying hear our voices bring more trans content to Netflix, you know, bring more voices. And I think that's ultimately all Ted really had to respond to, and that's what he wasn't responding to, which is how we got to where we are.
Mohanad Elshieky 
100% Yeah, and I feel like cuz like, when you read headlines and stuff like that, it feels like it's being painted as these people are walking out just because of this special and that's they want it remove, I feel like probably the special was like the cherry on top, like I'm sure there were like so many other things, just like kind of like, bottling up and especially was maybe like the catalyst for to get out there. But to paint it as an like a one issue thing. I don't think that's fair. It's just like, you know, an accumulation of like, so many problems that Netflix had with, like trans employees and like non binary people.
Hoja Lopez  52:19
Yeah, it seems like they're fine with whatever narrative gets, you know, tossed out into the media, as long as that narrative is it sort of negative towards them, even if it's not the truth. And there's something again, disingenuous about asking, you know, people who are LGBTQ plus, to put their own stories on Netflix, to give them a platform, but it doesn't feel like the path is strong enough in that direction, especially now. Like, I know Sarandos' was talking about having a creative equity fund and the variety article that they're heavily invested in, but it's like, then talk about that, then talk about the creative fun, talk about what you are doing for trans people where you can do versus, versus the specific special as well. But yeah, I wonder what, because it seems like some of the data leaks indicate that there's other issues with the Netflix and this is, you know, not the first time Netflix has kind of like, pivoted, obviously, but I definitely wonder what's next.
Mohanad Elshieky 
Okay, and now to my favorite segment, sorry, not sorry, where we, you know, get to talk about if we have anything to apologize for this week. So, Hoja, do you have anyone this week that you need to apologize to?
Hoja Lopez 
Well, I would I think I would like to apologize to the city of LA for being fat. That is something that like, I feel like they require of me at this point. And, you know, as I was walking around, I felt it, I felt like they were like, really, you really should come out here with a little bit of a different attitude than the one that you have. So city of Los Angeles, I would like to apologize to you for being fat. And also, I would like to thank you for all the delicious delightful tacos and food that you offered me in return. What a great experience. What a great time I had, so good.
Mohanad Elshieky  54:11
Kiki, what about you? What's up this week?
Kiki Monique 
I definitely owe an apology to the random gentlemen, who saw me ass up in a bar bathroom. I went to my favorite dive bar. And I really had to pee. And I went to the you know, women's restroom and there was like a person waiting outside someone inside. And I was just like, I can't take it. I see a guy come out of the men's room. And I'm like, alright, let me just see what's going on. I peek in I see there's like a urinal, but then there's like a little mini wall and like an actual toilet. So I'm like, okay, this works and there's a door. I go to lock the door, and the lock isn't working. And I'm just like, okay, well Let me I'm going to hang my purse because my purse is really heavy so I'm thinking if I just put the purse on the knob it will like give them some tension when they try to turn the knob and I feel like I can pee quick enough and there's like a little bit of a wall so I can do this so I'm like hovering above the toilet you know I have my mask on I'm like face you know when your ass up and then face down mask and I'm peeing but it's like I've been drinking so it's like it's one of those pees that won't stop.
Kiki Monique 
And I'm just like, oh, I just want this to end just want this to end like and then I hear the door and I'm like, I'm trying to scream but I have the mask on and I'm just like, I'm peeing, I'm peeing and then there's music outside so I know and I'm like I'm paying and then he comes in and he walks right in and he's like so embarrassed and he spins around and I'm like I'm sorry and I don't know if he heard me and then I have to face him right because there's only one bathroom and I know he's gonna be out there and you know I just kind of like quickly go by and I'm like I'm sorry I really had to pee and I just leave and I go out to my table and then you know he was leaving and so I had to see him once again and he just he definitely couldn't make eye contact with me and I felt really bad but to that gentleman who saw my ass in the dive bar the other night I'm sorry.
Hoja Lopez  56:14
That also feels like a You're welcome but that could be two different kind of etiquette.
Mohanad Elshieky 
We're gonna have him on the podcast next episode by the way just so we can talk about the incident. This week I mean I guess today I have that I had something happened that I want to apologize to the stranger for, a stranger from the airport today I was flying I was at Burbank airport great one always go there, it's like a living room you know and I went and I got some coffee you know just want to wait for my flight to you know start boarding and you know I always get vanilla latte I like a flavor, you know?
Mohanad Elshieky 
I'm a child like I would get you know hot chocolate if we wouldn't get me looks you know you know I was sitting down on my gate and I just like you know put it next to me I took one sip. It is a good put it next to me and then you know, like, I just I just take it again. Take another sip. This time it just it does not taste good. I'm like this. This sucks. I thought this was gonna taste good. It's bad. And I take another sip still it's I don't know like I asked what a vanilla latte this doesn't taste like it, but I just went for it cuz you know, I bought it. I did that for a few minutes. And then I looked next to me and made eye contact with this woman. And then I look right under and there were two cups of coffee. So the one I was drinking from was not mine.
Kiki Monique  58:01
So you clearly weren't at a Starbucks because it would have your name on it.
Mohanad Elshieky 
Yeah, and I was just drinking from this stranger's coffee. And yep, during a pandemic.
Hoja Lopez 
Yeah, honestly, this is why they don't want us here. This is why stuff like this is like the kind of stuff that then they use to turn back around and say we need to tighten our immigration laws. I feel like when you're presented with situations like this, don't you know, outstandingly steal.
Mohanad Elshieky 
Not did I only steal American jobs. I also stole coffee. And I looked at this woman and I said, I'm very sorry I am from Venezuela.
CREDITS
I'M SORRY is a Lemonada Media Original. The show is produced by Alex McOwen, supervising producer is Kryssy Pease. Our executive producers are Stephanie Wittels Wachs and Jessica Cordova Kramer. Our mix is by Kat and theme music was composed by Xander Singh. If you like this show, please rate and review. And please don't cancel us. You can find out more about our show at @LemonadaMedia on all social platforms, or follow us on Instagram at @imsorry_podcast. We'll be back next week and until then be nice, play fair and always say I'm sorry. Thanks for listening!