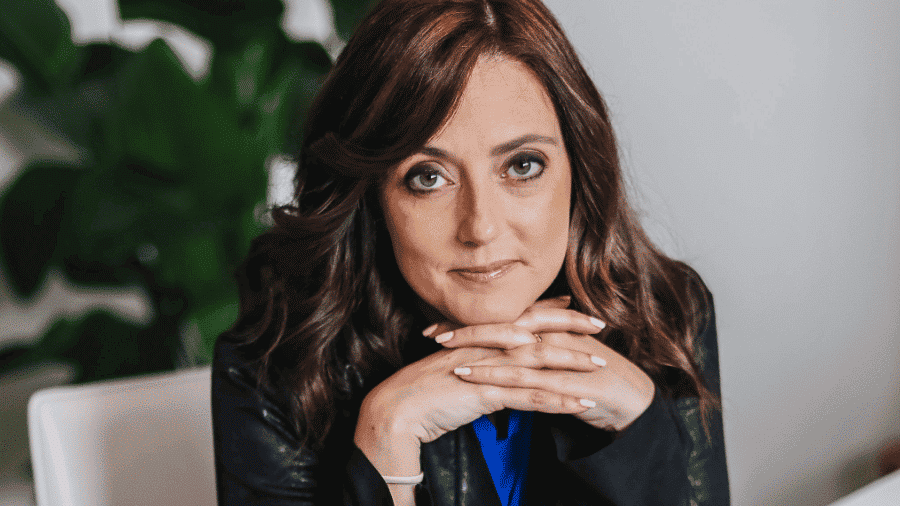 The Juice with Jess with Tiffany Bui
This month, we're zooming in on one of our incredible staff members, Tiffany Bui, as we think about the importance of making the audio industry a professional option for more young people. 
Tiffany is early in her career, having recently graduated from the University of Minnesota. She joined us this summer as an associate producer and is helping to make hit shows like Funny Cuz It's True, Raised by Ricki, and more. Tiffany's an engaging writer whose internal production emails read like mini blogs. We #stan.
I asked Tiffany to join us this month to professionally demonstrate one person's journey into the podcasting world. Career paths can look so … murky. Mentorship and real job opportunities can seem … elusive. It's on all of us to share more about how we got to where we are and continue to create space and opportunities for diverse young audio professionals to do the cool stuff while getting trained and supported along the way. 
Without further ado… Tiffany Bui.
Tell us what drew you to a career in storytelling/audio/journalism?
My core memory as a teenager was household chores. I was always vacuuming, dusting, or washing dishes. On a friend's recommendation, I started listening to Invisibila while tidying. And that podcast blew up how I understood how stories could be told. Podcasts were my gentle friend who knew everything and patiently let me spray all-purpose cleaners while I listened to them tell me about the world. I knew then that I wanted a piece of this. 
What's your favorite podcast?
Heavyweight. I love people's problems, double points for when they are rooted in their past.
What publication do you always read, never miss, and go to first?
Does Twitter count? I don't read anything with enough regularity, but I love Substack articles.
As you start your career, what kind of work have you sought and why?
Producing work that would get me into the tape and knee-deep in the nitty-gritty details of the research. I want to be hands-on with all the editorial decisions, from what we ask guests to how the tape is cut. I'm kind of a chill control freak.
There's so much written, said, and joked about with Gen Z, but in your experience, what are Gen Zers looking for professionally?
In my experience: good health insurance, job stability, and guardrails prevent or help with burnout. That's probably because I come from the news industry, though. Still, there's so much ado about "quiet quitting" and WFH because the demand to give your entire self to a job, all your time and mental capacity, has stretched people to a breaking point. I'm not about it! And the fact that Lemonada does not ask that of me (and I get to WFH) means I'm a happy camper.
What does mentorship mean to you?
Supporting the mentee's best interests and goals. So many of my mentors weren't just concerned about getting me the job but making sure I could thrive and grow there. 
Who are the creators everyone should be following?
If you like work that makes sense of the online zeitgeist, Terry Nguyen's Substack is smart and poetic (I highly recommend subscribing to Gen Yeet)
What is the dream project?
Something radical and crazy and funny and empathetic and a little sad. And easy.
When you're at your best and most zen, how does work fit into your life?
Work feels like a life minigame –  I go on little quests (my daily checklist) and gain experience to level up my avatar. On the best days, I leave work feeling proud and confident in what I've accomplished.